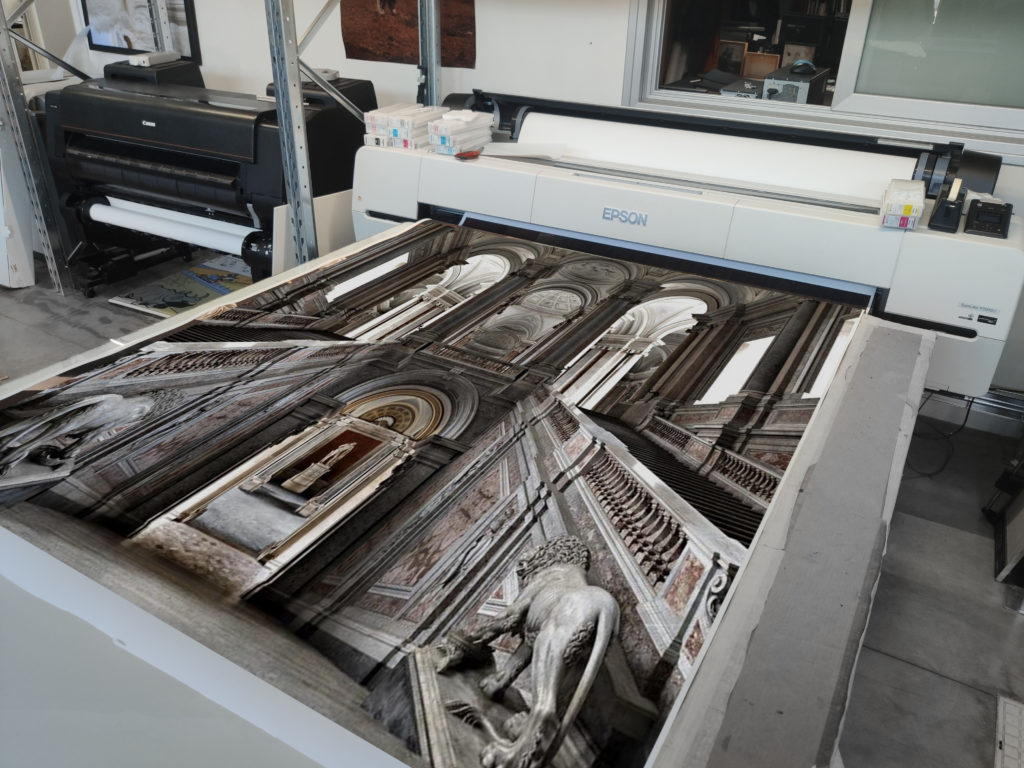 CERTIFIED INKJET FINE ART PRINT
BEAUTY AND DURABILITY WITHOUT COMPROMISES

Our fine art photo lab thanks to a long lasting technical partnership with: Canon, Epson and the main paper makers is able to offer a huge selection of printing solutions.
We were among the first photo lab to feature the DIGIGRAPHIE By EPSON certification and in the following years we got many more important ones.
Because of these important collaborations we are continuously updating and upgrading our printing assets in order to provide the latest technologies to our belove clientele.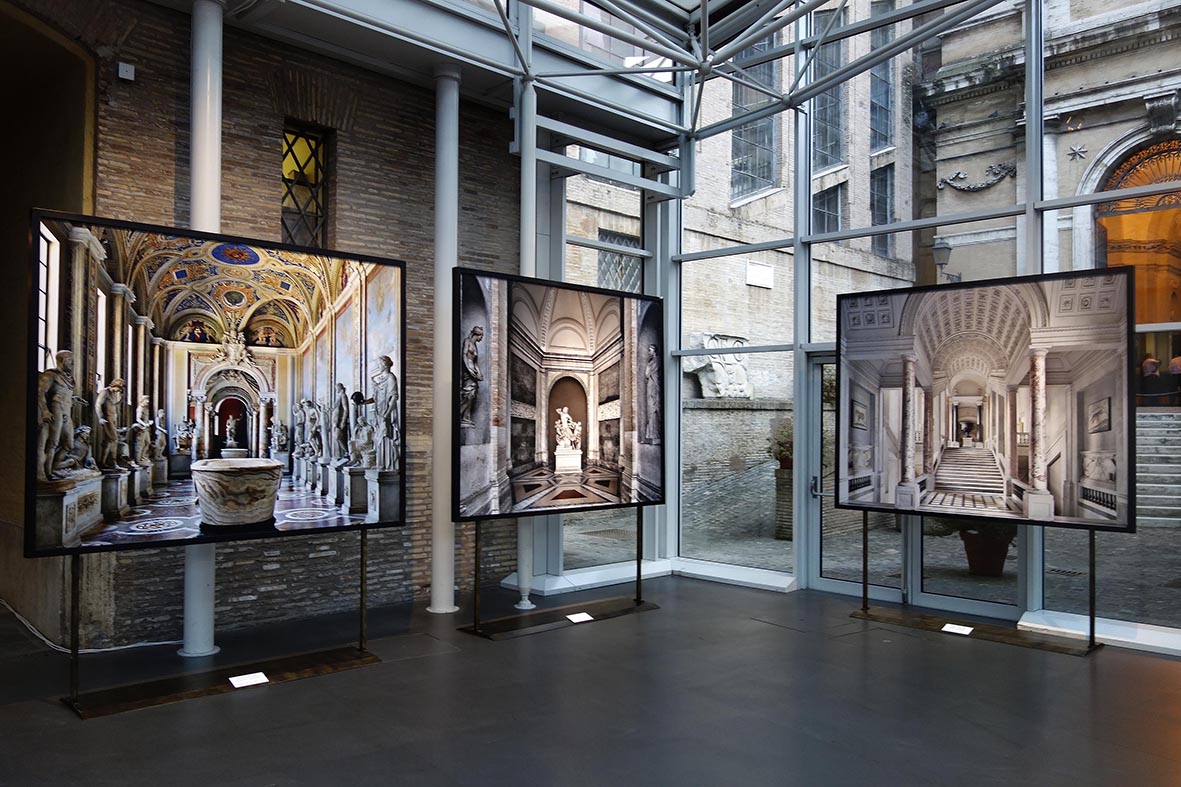 Massimo Listri: large format giclée fine art prints for the Vatican Museums.

Our printing workflow revolves around a RIP SOFTWARE that utilizes custom color profiles to ensure the maximum fidelity and quality. Thanks to three professional workstation equipped with profiled monitor we are able to perform any kind of post production and color correction.
We offer a wide selection of color profiled and certified fine art papers that we can print up to 160x500cm. These prints can be: board mounted, framed and plexiglas mounted depending on the manufacturer specifications.


---
EPSON OR CANON?


WHY CHOSE WHEN YOU CAN HAVE THE BEST?
In the fast paced world of photography and fine art printing we assist to continous and sudden technical evolutions. For this reason we are committed to adopt such improvements to provide our clientele with the best printing solutions for their needs.
Always in line with our pursuit of excellence we have at our disposal the latest models of both Epson and Canon large format inkjet fine art plotters.
This is how we are able to get the best from both manufacturers and adapt to any kind of requests.


EPSON SURECOLOR SC-P20000

Thanks to the improved Espon Ultrachrome Pro Inks we can achieve amazing results for both colour and black and white images.
In fact thanks to this amazing ink technology and its newly designed printer heads this plotter is able to reproduce incredibily detailed fine art prints.

This next generation printer falls into the worldwide recognized certification method of DIGIGRAPHIE by Epson that our lab has been using since 2005.

CANON IMAGE PROGRAF P4000

Thanks to the aforementioned technical partnership with Canon we were one of the first lab have take possession of their last generation inkjet fine art plotter.
The newly developed Canon Lucia pigments can produce really amazing results both on lustre and rag papers.

These inks have been designed by Canon specifically for the fine art market. In fact they can reach extreme color gamut even if they are certified as museal compliant.



In our professional photo lab an impeccable fine art print is only the first step that leads to the final artwork. For this reason we will be more than happy to BOARD MOUNT the prints and finish them with our ARTISANAL FRAMES.
Certain papers can be also PLEXI MOUNTED or displayed using a tailor made FINE ART LIGHTBOX.
---
FINE ART PAPERS

WE HAVE THE RIGHT MEDIUM FOR YOUR IMAGES

Thanks to the combined use of museal compliant papers and certified Epson or Canon inks we create amazing fine art prints that are both aesthetically aesthetically flawless and long-lasting.

Our lab has been certified by: Canson, Hahnemuhele and Epson Digigraphie and it's Canon technical partner. Thanks to our 40 years esperience and these important certifications we can guarantee the maximum quality level both in the workflow and in the selection of materials.





In our professional photo laboratory you will find all the papers by the most renowed makers plus some special ones that come from artisanal local paper mills.
It would be redundant to present a complete list of all the available supports also becouse it's almost impossible to get an idea of the final result from a photo on a screen.
For this reason we invite you to visit in our MAIN LAB IN FLORENCE or to book an appointment in our MILANO SHORWOOM to see for yourself and do some test prints with us.

We have also activated an HARD PROOFING REMOTE SERVICE that is able to ship test prints and test trips worldwide within 48 hours.
In this way we can work remotely anywhere and ensure the total satisfation of our clientele also internationally.

Our staff will be more than happy to work with you to find the right paper and printing technology for your artworks.


Some of the prints samples avaliable for comparison at our locations in Firenze and Milano.

If you can't find the right medium in our catalogue that includes: CANSON, HAHNEMULE, EPSON, PERMAJET, MOAB, AWAGAMI and ILFORD we can always suggest you some italian made artisanal papers such as the one crafted by our friends at Magnani Pescia.
CERTIFICATION SYSTEMS
THE BEST INVESTMENT FOR YOUR OWN WORKS OF ART

Our professional photo lab, thanks to a continuous research, is committed to offer the latest Canon and Epson printing solution that uses only museal compliant inks and archival papers.
This combination of carefully selected acid free papers and fine art pigments is what makes a giclèe print certifiable with one of the prestigious and internationally recognized systems that we have acquired during the years.





As we tell everytime to our new costumers for us an impeccable and lasting fine art print is only the first step that will lead to complete artwork.
For this reason we offer also a BOARD MOUNTING SERVICE that uses only acid free materials and the same goes for the ARTISANAL FRAMES and PLEXI MOUNTED FINE ART PRINTS produced by us.


DIGIGRAPHIE By EPSON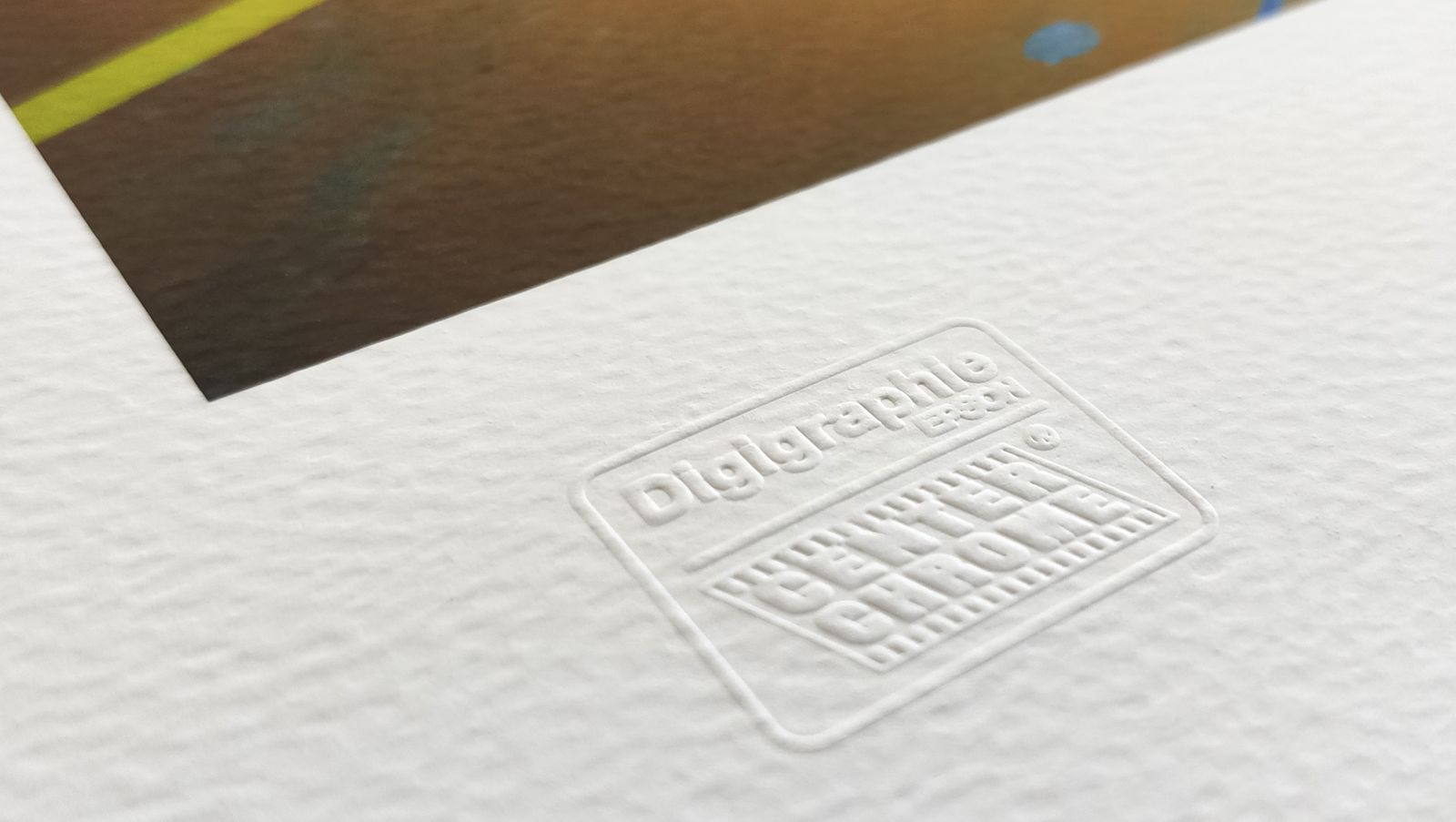 We are prooud to be albe to say that we were among the early adopters of this certification method. Digigraphie By Epson is still today one of the most recognized methods when it comes to the art world.

Every print is accompanied with an official certificate that declares all its tech specs. In addition to that our lab will apply its personal dry stamp to every prints.
HAHNEMUHLE AUTHENTICITY HOLOGRAM SYSTEM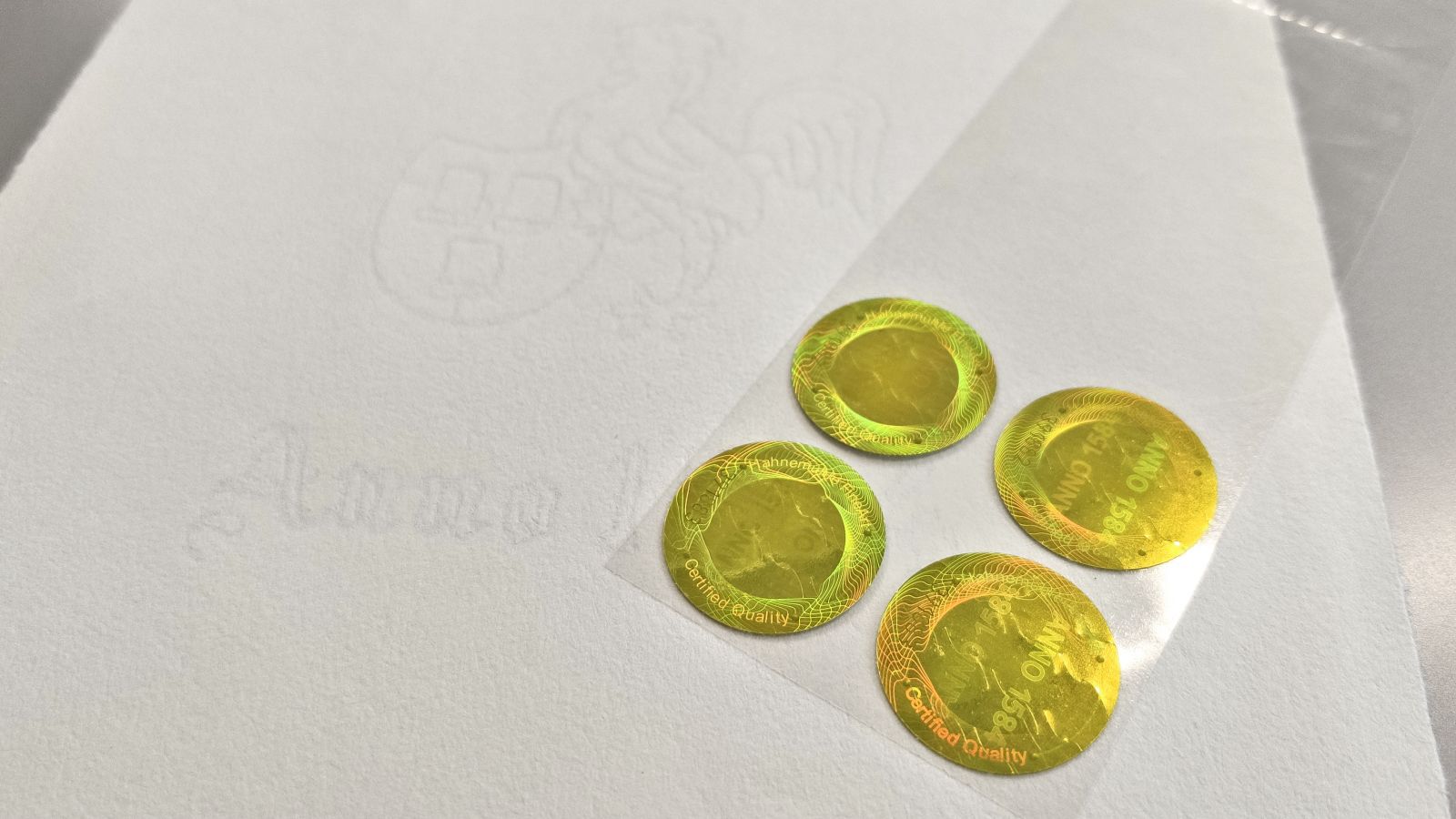 Each certificate is made of premium deckle edged mould made paper with a Hahnemühle watermark and fluorescent security fibres. A serialized numbered hologram should be added. A second, identically numbered hologram should then be applied to the reverse side of the artwork.

The combination of certificate and hologram assures that each Certificate of Authenticity relates to one particular piece of art.
---