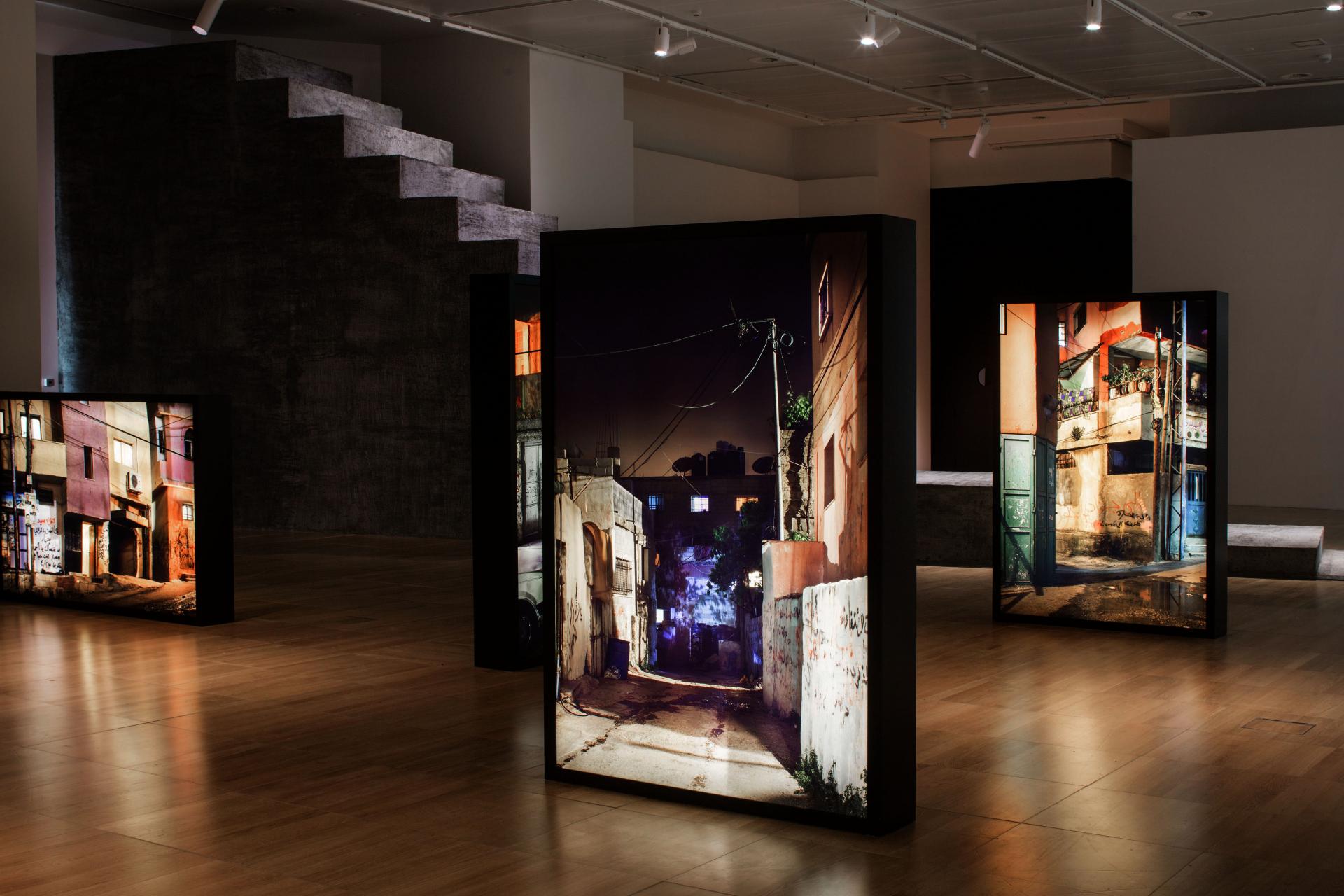 Light Box
UNCOMPROMISING VIVIDNESS AND DETAIL
Thanks to our ten-year experience in the field of making backlit photographic prints, we are now able to create IMPECCABLE TAILOR-MADE LIGHTBOXES MODELED ON THE REQUESTS OF EVEN THE MOST DEMANDING CLIENTS.
All this is made possible by the total internalization of the complex productive steps required by the production of state of the art fine art light boxes. For this reason the 600 square meters of our main facility in Florence hosts non only the best printing technologies but also a workshop complete with precision equipment.
This is how we can provide higly customizable and impeccable works of art to our international clientele.
In order to provide the best results we use latest generation wide gamut printers that produce vibrant and deep images. These prints once backlit with a special LED system come to life turning the photos into stunning visuals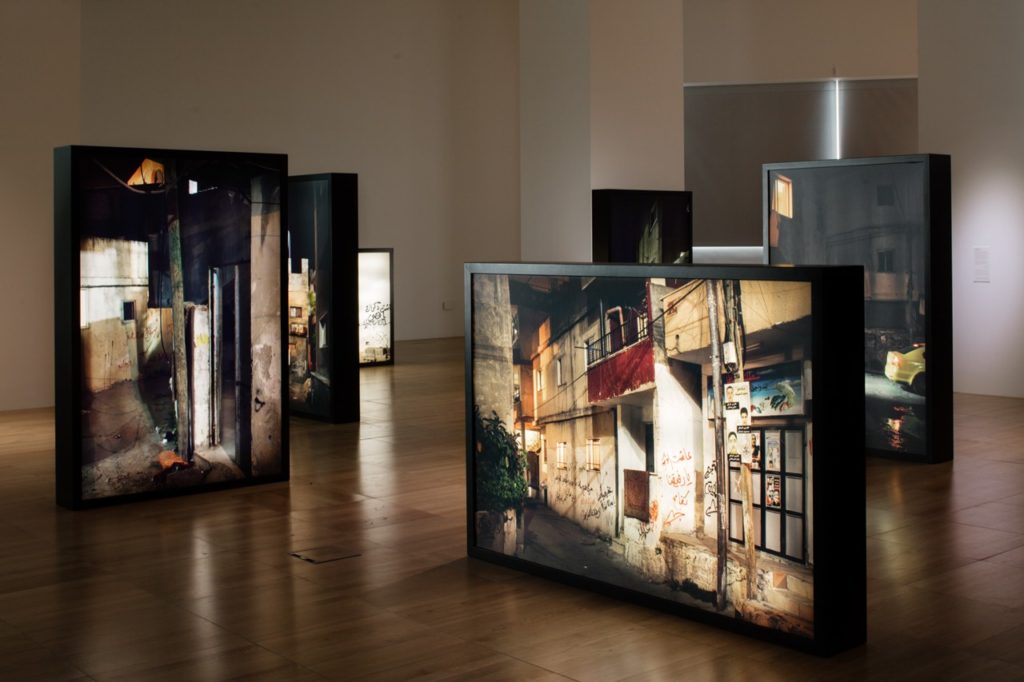 Chicago Architecture Biennial: self standing doulbe sided lightboxes for Luca Capuano's latest exhibition "Refugees heritage".

By producing internally the lightboxes we no format or size limit. The sizes can range from 30x40cm up to 150x400cm with no format restriction. In fact one of the most requested format is the panoramic 1:2 or even 16:9.
Thanks to our latest generation LED lighting system we guarantee uniform illumination of the images even on extreme formats.
Ourt artisanal fine art lightboxes are a solution which, thanks to its unique characteristics such as not needing external light points, is highly appreciated by both the art world and the interior design world.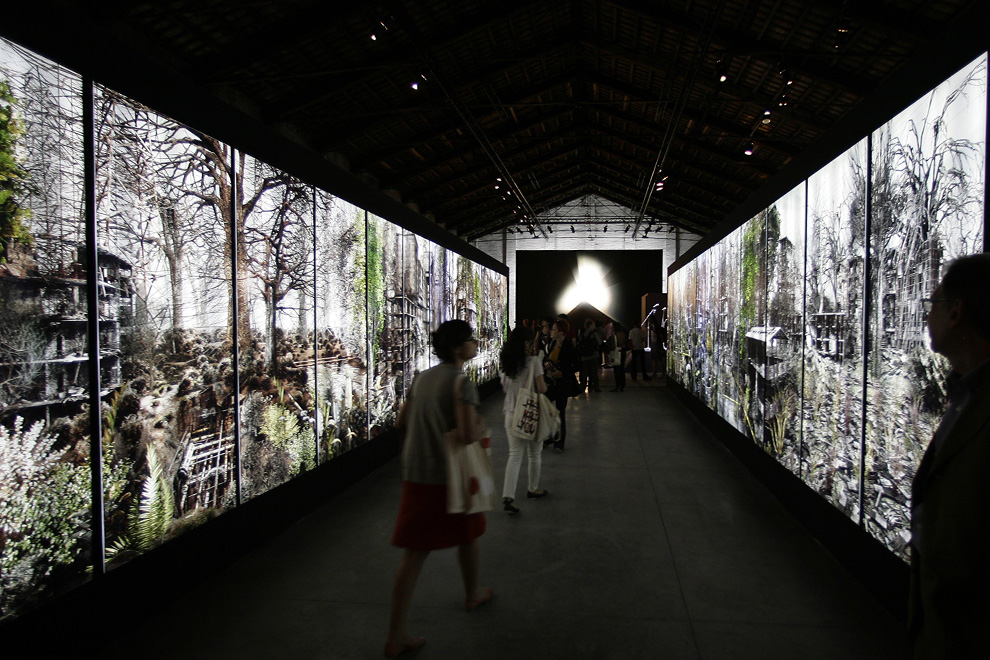 Biennale di Arte Contemporanea Venezia: lightbox site specific installastion by Giacomo Costa.
EXLUSIVE ARTWORKS BUILT AROUNG THE ARTIST'S CONCEPT:
As previously mentioned, thanks to decades of experience in the field of high end lightboxes (both fine art and commercial), our laboratory has reached an advanced level of design and craftsamanship.
These fine art lightboxes are unique pieces as there is a strong artisan component in their production. It is thanks to this sartorial approach that the lightboxes we create have no size limits and are free from production standards.The first thing we ask those who decide to rely on our experience are the final dimensions of the work in order to already start with an idea regarding the type of chassis and files to be used.The total insourcing of the processing phases allows us great flexibility and the possibility of creating totally customized fine art lightboxes based on customer requests.
Once we have found the most suitable chassis and frame to satisfy the client's specifications, we move on to one of the most interesting phases of our work and that is that of COLLABORATIVE PRINTING in order to obtain an excellent correspondence in the printing phase with respect to what we visualize together with our customer. Thanks to a print rip software we can work calmly knowing that once backlit our fine art print will return an impeccable result
Hard proofing in our laboratory with the photographer Raffaella Marinello.
To give our customers the maximum choice, our photographic laboratory offers the possibility of making backlit prints both using GICLEE TECHNOLOGY ON OPAL PAPER and with LAMBDA DURST DIGITAL ENLARGER ON DURATRANS PAPER. We recommend fine art inkjet printing for images with saturated and bright colors or for black and white, while chromogenic printing for images with a photographic and analogue taste.
Once the delicate part relating to the print has been completed, the latter is mounted on a specially worked Plexiglas plate using laser knurling in order to uniformly diffuse the light. In fact, our lightboxes have the total absence of vignetting and other types of aberrations that unfortunately are present in almost all commercial lightboxes.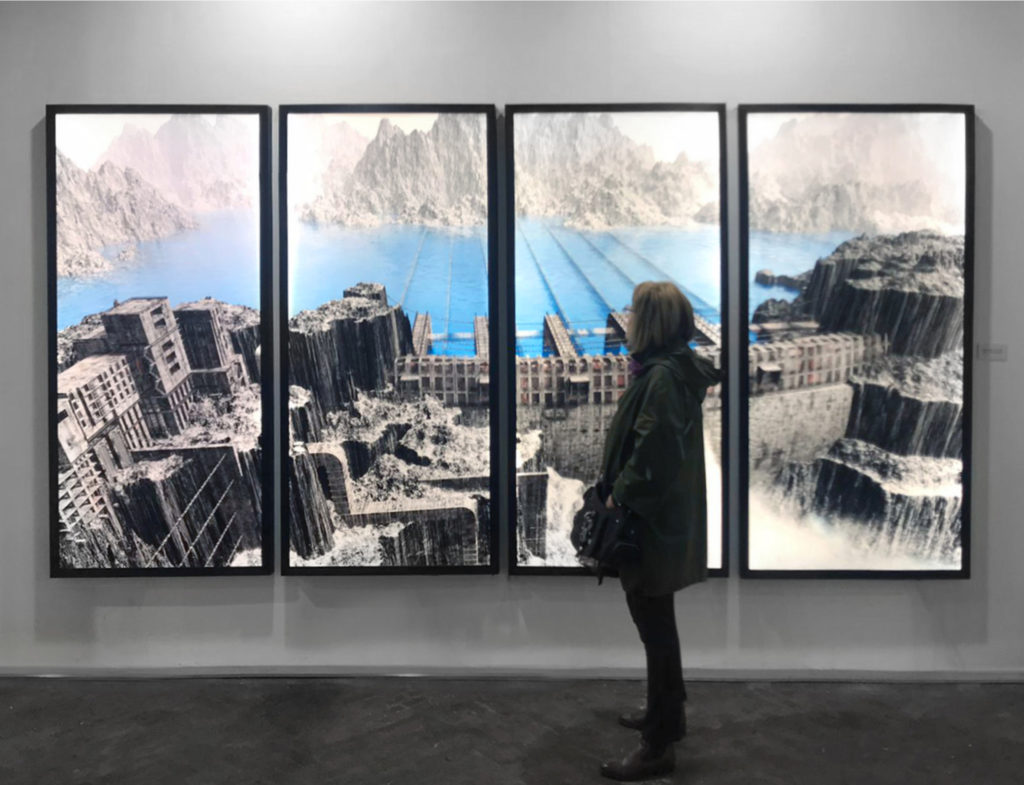 Artissima Torino: lightboxes polyptych by Giacomo Costa.

The continuous search for alternative solutions has led us to miniaturize the electrical compartment of our lightboxes to the maximum, so much so that the only thing that remains visible is the power cord, of which it is still possible to choose both the shape and the color in order to be able to insert at best the work in its final installation context.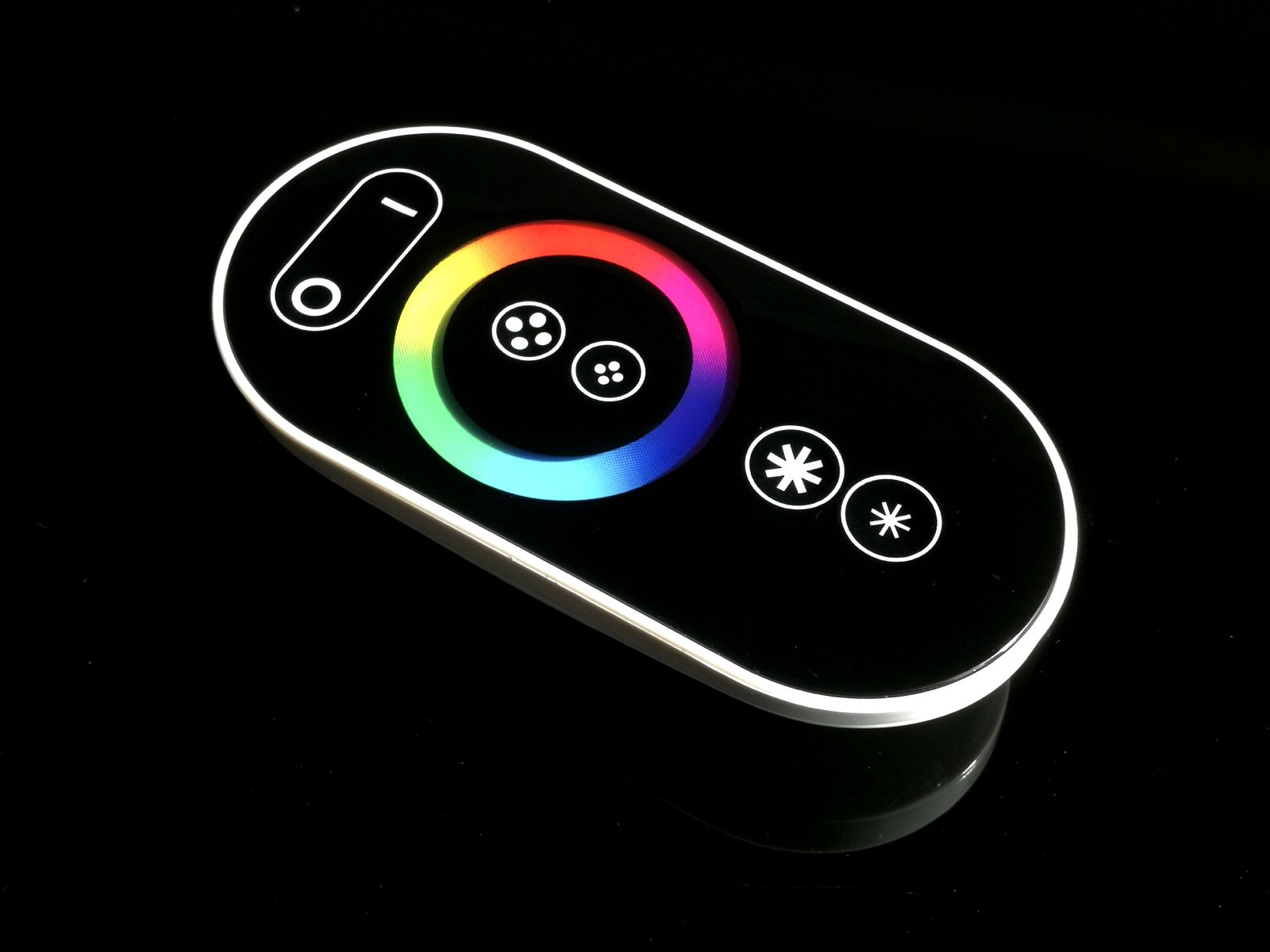 One of the wireless remotes avaliable to our clientele.
All our handcrafted lightboxes are equipped with a wireless remote control which controls not only the ignition but also the luminous intensity of the LED apparatus. This function is extremely interesting as it allows the user to adapt the light emission of the work in real time and to transform it into an interesting point of light in the darkest moments of the day.
ULTRA THIN LIGHTBOX FOR WALL INSTALLATION:
In its last forty years of activity, our photographic laboratory has had the pleasure of promptly adopting the best technologies of the moment. This applies to both its fine art printing sector and that of craftsmanship.

Clearly the most sudden changes occur in the world of information technology and high tech, while as far as frames and mounting materials are concerned, progress is extremely slow However, the advent of LED light illuminators represented an epochal transition for us as regards the construction of our handcrafted lighbtox. Within a few years led strips arrived on the market which in terms of power, quality and stability first rivaled neon and then largely outclassed them.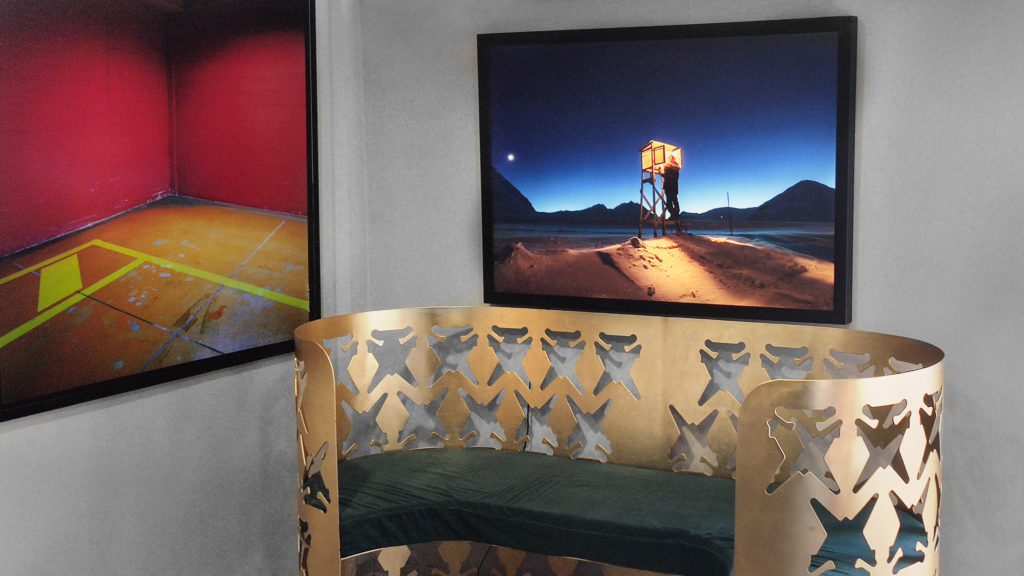 Paolo Verzone: ultra thin wall lightobx with natural wood frame.
Having been among the first to experiment with LEDs as a method for backlighting fine art prints, today we are able to safely create ultra-light lightboxes, even of very large formats, which can be easily installed on the wall with a section thickness of 7 cm. These few centimeters contain not only the lighting fixture but also the entire electronic control part and the transformer. Furthermore, thanks to a wireless remote control that is supplied as standard with all lightboxes, it is possible to remotely control functions such as switching on and adjusting the power of the backlighting.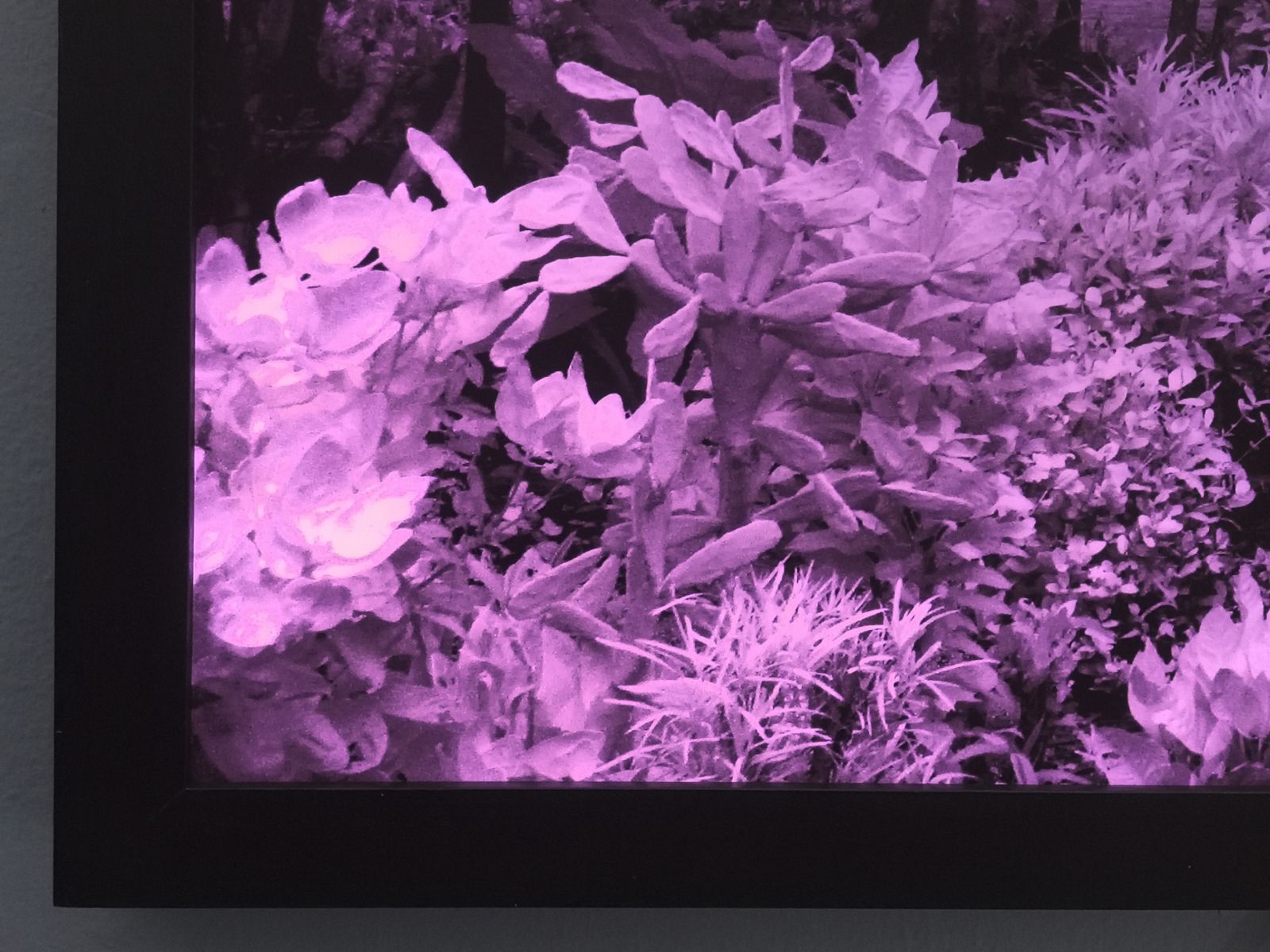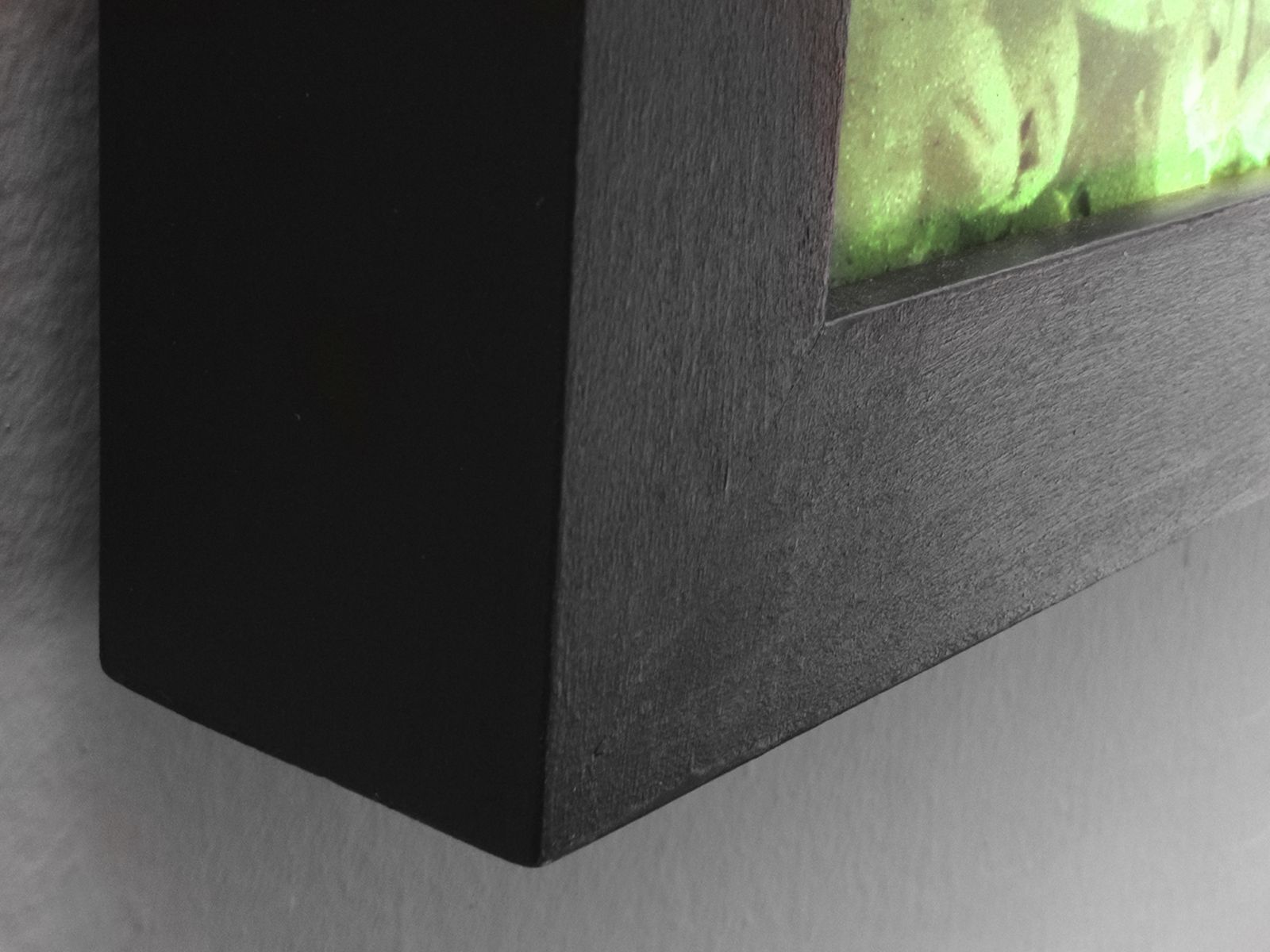 Close up of one of our artisanal wooden chassis.

The sartorial approach to manufacturing typical of our laboratory is also applied with passion to the creation of these one-of-a-kind objects. We can make them start from a minimum size of 30x30 up to a maximum size of 140x400cm. Together with us, the client can choose not only the thickness of the frame but also its varnishing and also the length, shape and color of the power cord that will energize the work.
SINGLE AND DOUBLE-SIDED SELF STANDING LIGHTBOXES:

The extreme flexibility of our processes is demonstrated by the great success that the self-supporting double-sided lightboxes are having. Initially it was a solution designed to satisfy the requests of some protagonists of fashion and luxury who wanted retro totems with high quality backlit prints. However, the imposing but minimal aesthetics of these objects has aroused the interest of numerous contemporary photographers and artists who over the years have gradually commissioned us to have more and more exhibitions created in this unique way.

While on the one hand the wall lightboxes are designed to have the smallest possible lateral section, these aim to give the works that present a strong sense of presence and belonging to the space. It is no coincidence that many authors "disseminate" this type of work within their exhibition space to create a sort of installation/path. This expedient is a useful tool for creating further levels of enjoyment of the works presented.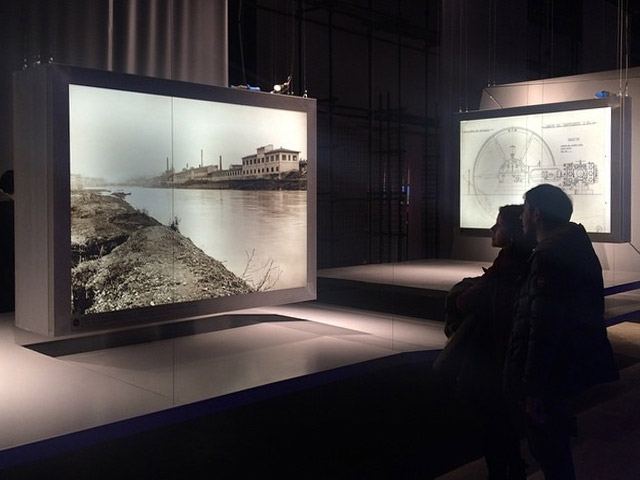 General Electric: larghe format single mold alluminium light boxes.

Thanks to an ultra-powerful LED lighting system with very low consumption and thermal emissions, it is possible to reach extreme formats while maintaining very high quality images. This is possible thanks to the use of a very particular type of opal support designed for backlighting which we print using the best fine art inkjet technology available at the moment.
Abu Dhabi: New York Univerity Gallery another series of double sided light boxes for: "Refugee Heritage" by Luca Capuano.

In this way we obtain three-dimensional images thanks to deep blacks and vibrant and realistic colors. Being to all intents and purposes a fine art giclée print, the neutrality of the black and white images is also guaranteed. All the authors who have commissioned us this type of work and coming from experiences with industrial printing technologies such as direct or latex have been amazed by the results obtained with us.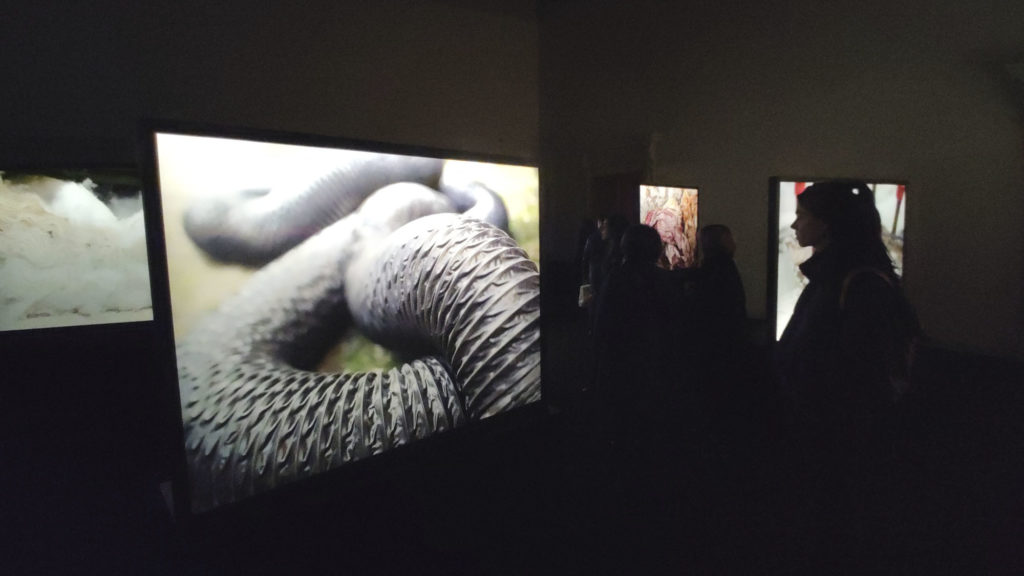 Consorzio Hera: self standing lightbox for "A circular view" by Silvia Camporesi.

As repeated several times for us, the design and customization phase is essential to obtain the maximum degree of satisfaction from our customers. For this reason, both the color and the wiring method of our free-standing lightboxes are totally customizable. Suffice it to say that we can also decide the location of the outlet hole for the power cables of each individual work. Furthermore, thanks to their modular nature, these lightboxes are easy to transport, install and maintain.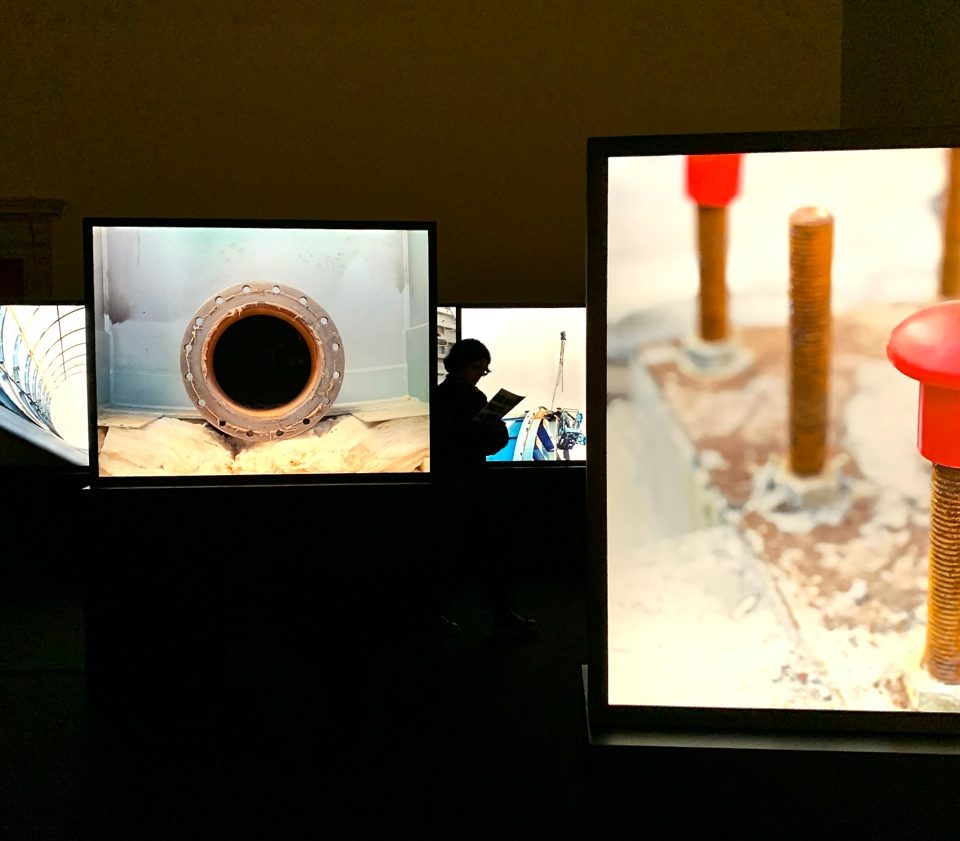 Consorzio Hera: self standing lightbox for "A circular view" by Silvia Camporesi.

An extremely important note is that relating to the safety of both the electricity system and the stability of these important structures. In fact, upon request, all the structures can be formally certified in order to be exhibited in compliance with the regulations in force in both the public and private sectors.