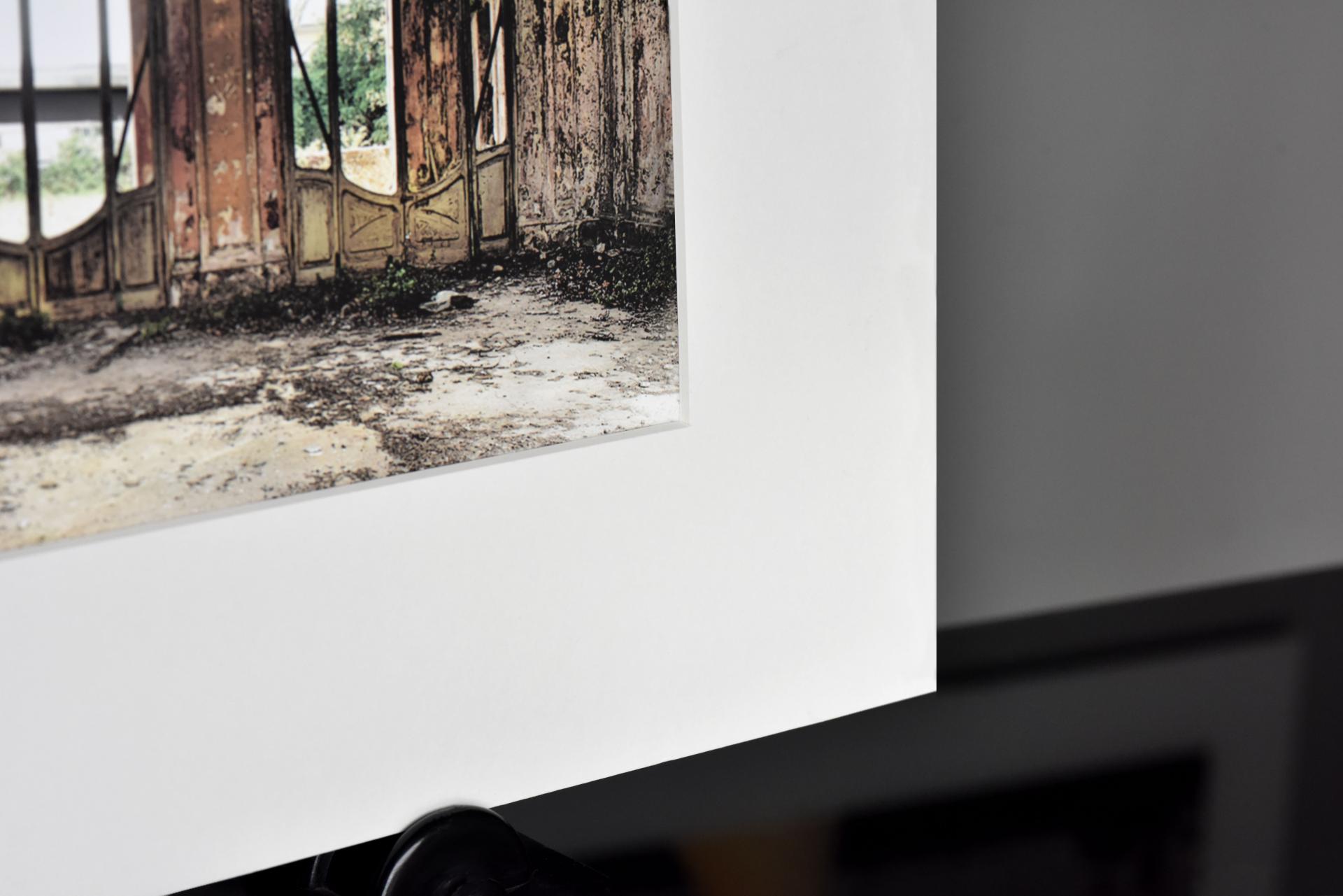 MUSEAL PASSEPARTOUT
THE IMPORTANCE OF WHAT'S AROUND THE PHOTO
The passepartout has always been synonymous with photography and FINE ART PHOTOGRAPHIC PRINTING and today it is a timeless classic appreciated by many photographers.
In fact, since the dawn of the photographic medium, artists have always embellished and protected their works with a great variety of passes which over time have adapted to the aesthetic trends in vogue.
Modern photographic printing techniques combined with extremely precise and long-lasting framing and paneling methods have provided equally valid presentation alternatives to that of the classic museum passepartout.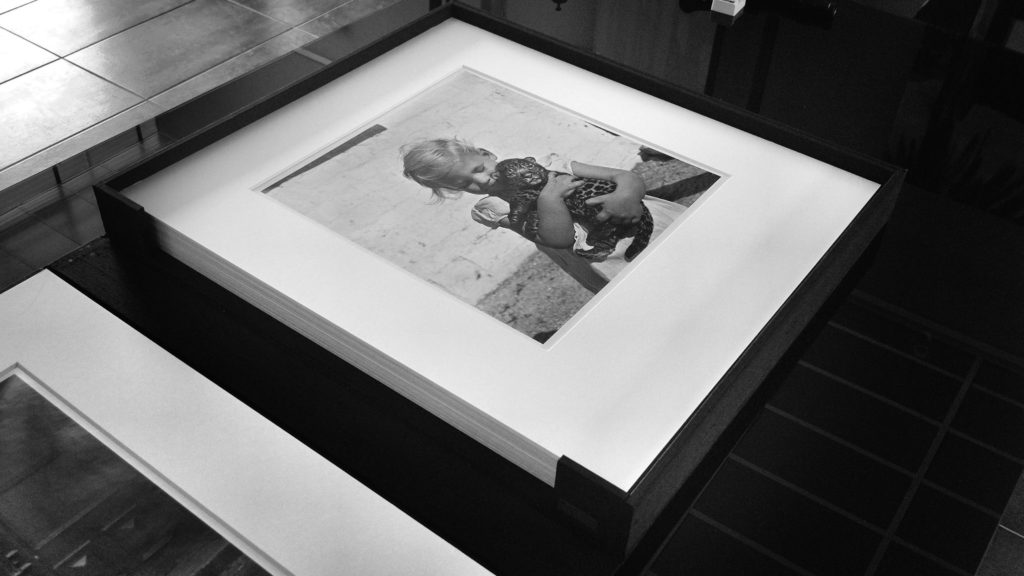 Stanley Kubrick: custom made passepartouts for Stanley Kubrick Foundation NY.

The pass has two functions, namely that of PROTECTING THE IMAGE, perhaps distancing it from the glass of the assembly, but also the aesthetic one of FOCUSING ATTENTION on the content of the work.
For this reason, the mats we offer are all made with materials free of optical bleaches and chemical components that could affect the life of the photographic prints.
Today we can say that the passepartout is an accessory choice but nevertheless still very appreciated by those who want to propose a classic type of photography or further enhance their fine art prints
MUSEAL GRADE QUALITY AND HIGH PRECISION MACINERY
Excellent Fine Art Prints are the heart and starting point for the creation of beautiful and lasting photographic works.
When you choose to finish your Fine Art Prints with a passepartout it is FUNDAMENTAL TO USE CERTIFIED ACID FREE CARDS to guarantee their duration.
Furthermore, everything must be done with millimeter precision to respect the format of the photographic image as much as possible so as not to alter the composition of the work.
This applies both to inkjet prints and those made with a Lambda digital enlarger. It is in fact totally useless to use certified pigments and papers if we then finish them with acid materials or materials containing dangerous volatile compounds.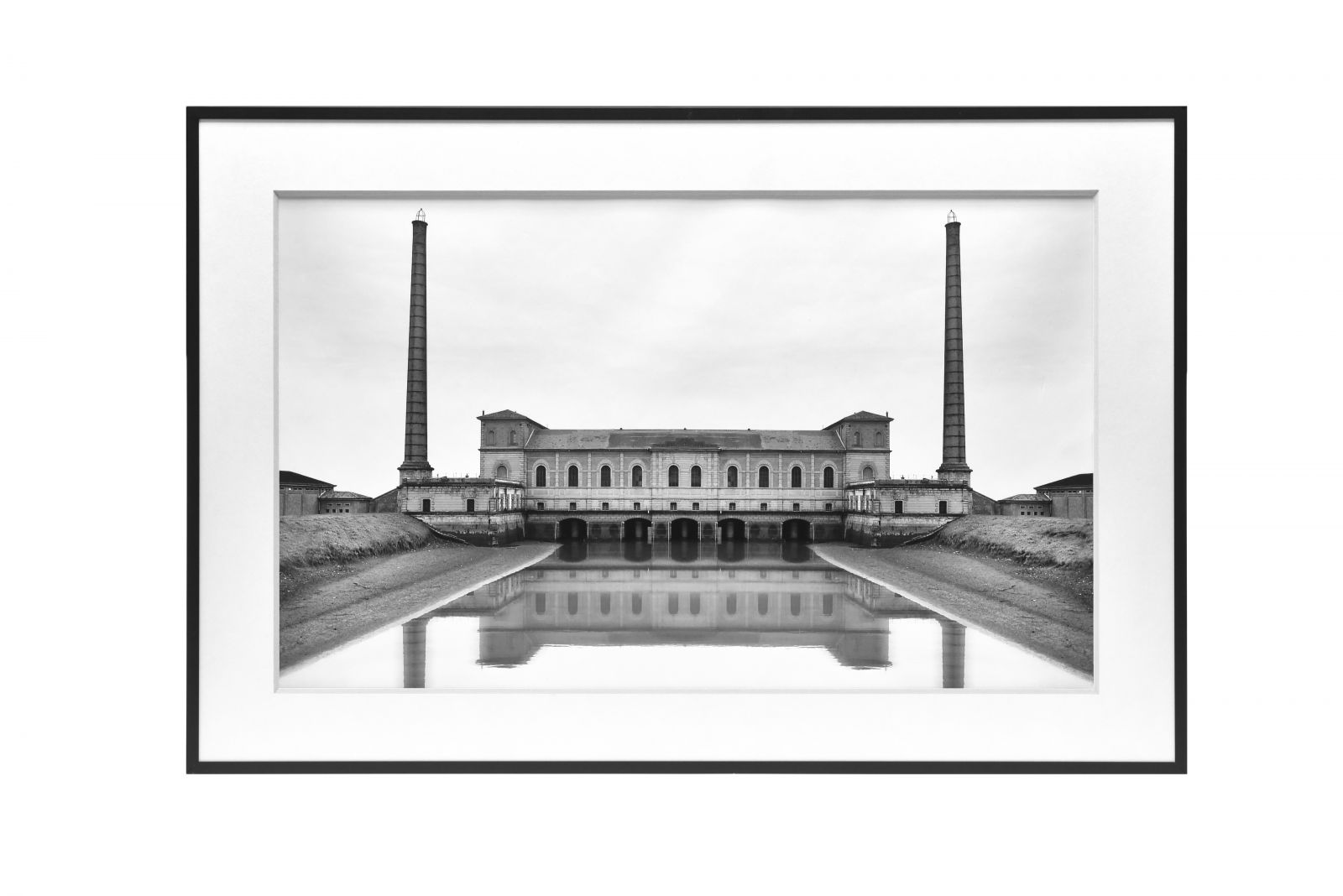 Alumminium cassette frame with museal passepartout

Our professional photographic laboratory uses only acid-free museum cardboards cut with a numerically controlled cutter to create beautiful and long-lasting museum-quality mats.
This service also falls within our TAILORED APPROACH TO THE REALIZATION OF THE WORK and therefore it is possible to request any type of format and windows with customized angled cuts.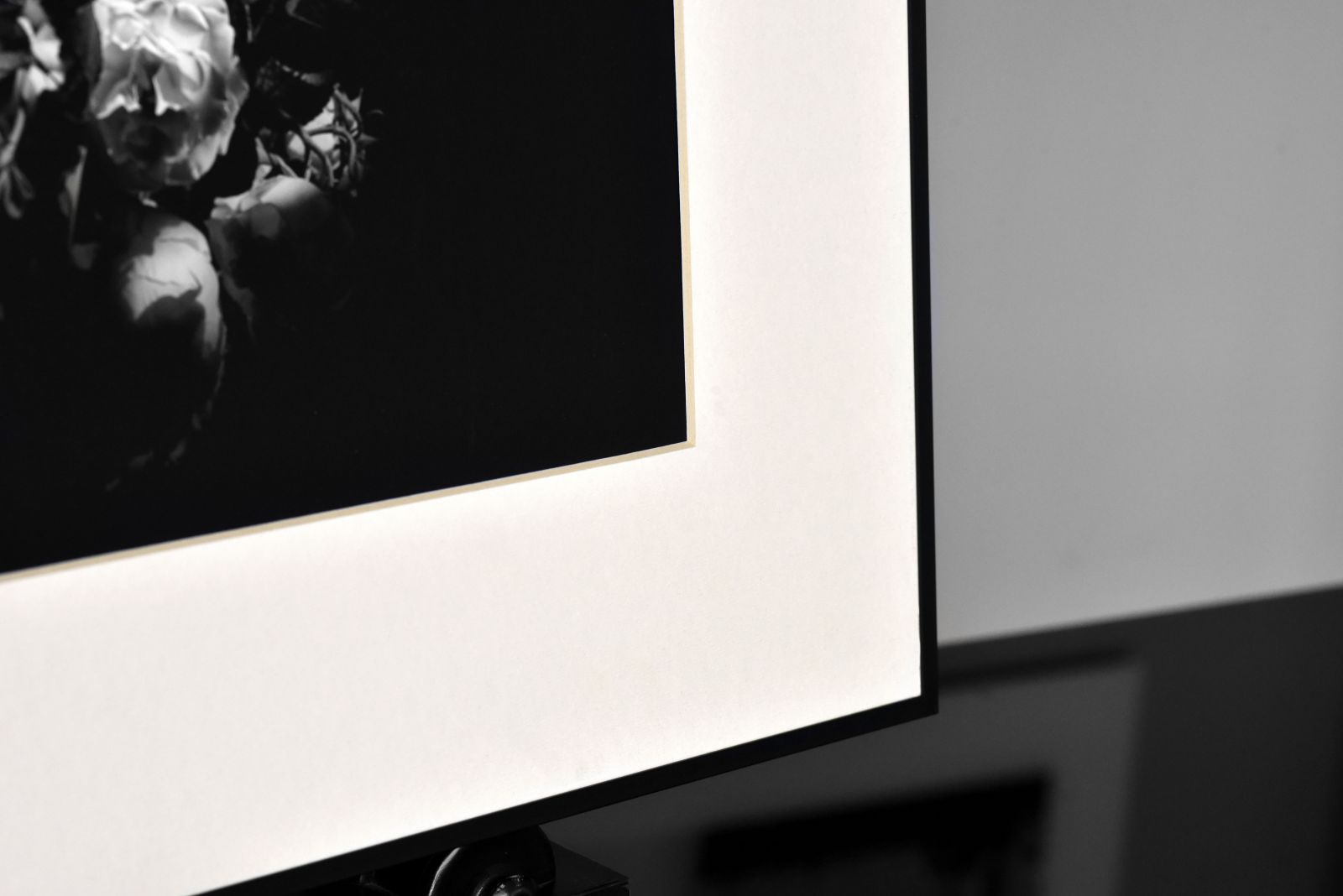 A classic passepartout wiht 45 degree cut.


The search for maximum precision has led us to employ a NUMERICALLY CONTROLLED CUTTING MILL which is capable of producing impeccable engravings.
Thanks to this technology it is possible to make PASSEPARTOUTS OF ANY SIZE AND SHAPE as the only constraint is the maximum size of the MUSEUM CARDBOARD on the market.
We have absolute manufacturing freedom which allows us to create even the most complex layouts. In fact, it is possible to create passe-partouts for large format photos with MULTIPLE WINDOWS or to create CUSTOMIZED CIRCULAR, LENTICULAR and POLYGONAL CUTS.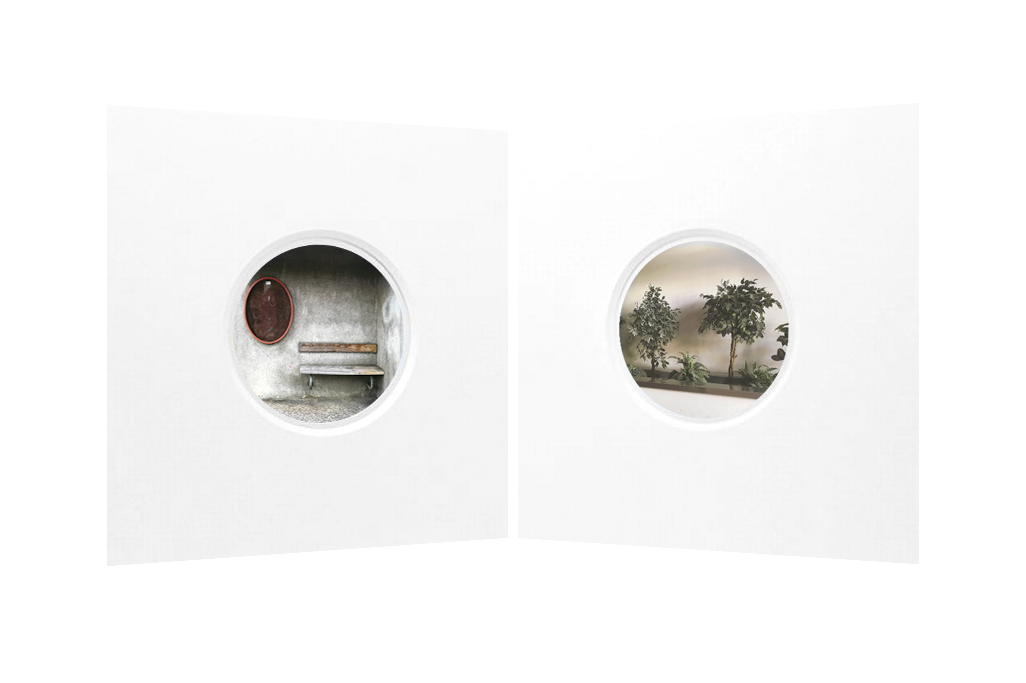 Round window created using our precision cut machinery.

This wide range of customizations makes the passepartout not only an excellent finish for your own photographic prints but also an excellent solution for their presentation in contemporary art installation ambitions or as solutions for interior design.
Obviously we also have more classic options such as the PAPER PASSEPARTOUT perfect for presenting your fine art photographic prints in the context of PORTFOLIO READINGS and competitions or to combine with one of our PORTFOLIO BOXES.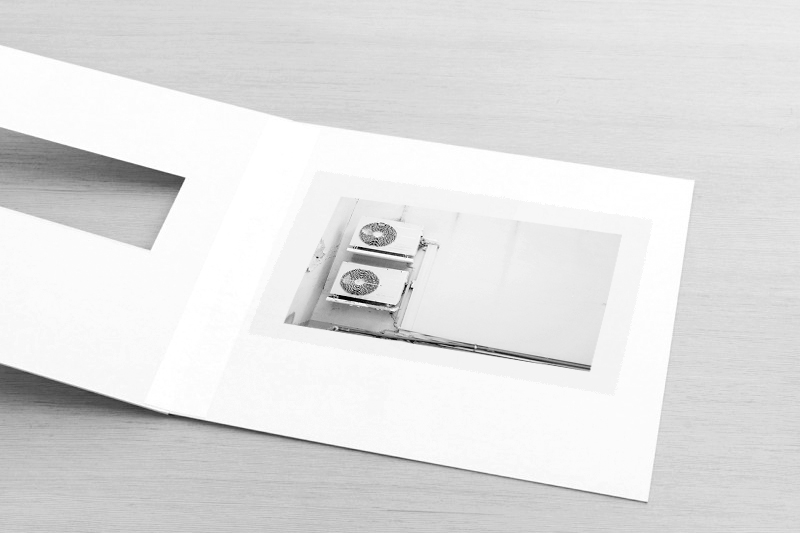 Handmade book passepartout.

Another reason to resort to museum-quality passepartout photos is to modify the final dimensions of the work according to our needs, or the needs of the exhibition space.
With works of different formats, framing them full bleed we will obtain different formats, while by inserting the fine art photographic print in a passepartout we could UNIFORM THE FINAL FORMAT OF THE WORKS.
Our forty years of experience in the beautiful world of fine art photographic printing lead us to gradually expand the offer of services but we must admit that the combination of a classic cassette frame finished with custom passepartout and museum glass remains unbeatable.
WHAT'S ISO 9806 AND WHY IS SO IMPORTANT
All our passepartout for photos are added with calcium carbonate, pH neutral and Acid Free. These alkaline reserves are activated if the museum-grade cardboard they are made of comes into contact with acidic compounds.
Thanks to the ISO 9806 CERTIFICATION it is possible to safely finish your photographic prints, giving potential buyers an added value.
In addition to offering a wide range of cutting and format options, we are committed to using MUSEUM MATERIALS that do not in any way affect the duration of our fine art photographic prints.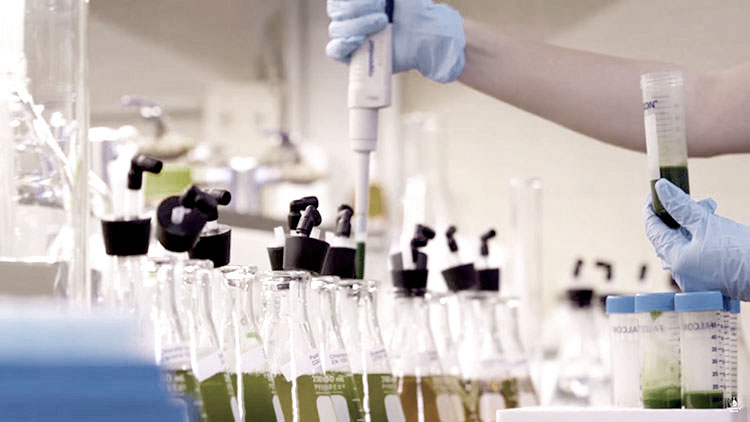 Indeed, it would be paradoxical to carefully produce fine art glicée prints certified EPSON DIGIGRAPHIE or SILVER GELATIN PRINT with a digital enlarger and then frustrate everything with poor quality montages or passepartouts.
THE ATTENTION we put into the CHOICE OF MATERIALS in addition to our experience of over forty years in the professional photographic printing sector is one of the reasons why many photographers and lovers of printed photography turn to us.
In our laboratory, Fine-Art Printing is conceived not only as the operation of creating excellent professional photographic prints but also and above all of providing all those services so that the photographic image becomes a real Work of Art not only aesthetically impeccable but even if it remains unchanged over time.