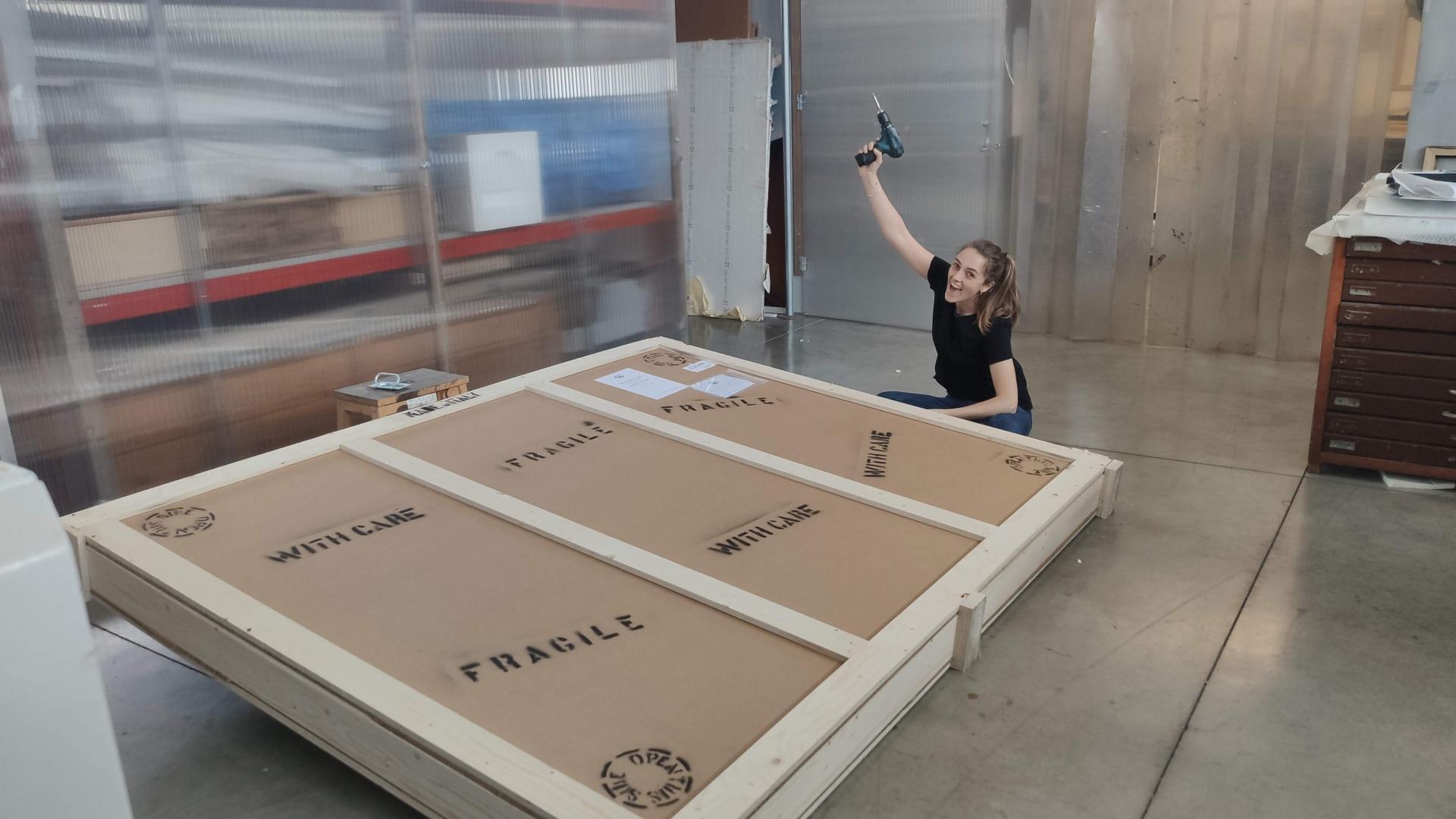 PACKING AND SHIPPING SERVICES
WE DELIVER YOUR ART WORLDWIDE

Our professional photographic laboratory, in its over forty years of activity, has gained the awareness that it is essential to support the artists and clients who rely on our experience in all the delicate phases that lead to the finished work.
Fort this reason we made avaliable to our beloved customers a VAST SLECTION OF PACKAGING SOLUTIONS tailored on their specific needs of the client.
No matter of its size the shipping of an artwork rapresents a really delicate final passage that in case of problems could put at risk all the efforts involved in its creation.
We are aware of that and to ensure the maxium peace of mind for our costumers we personally manage customs and paperwork. In the last decades we have successfully shipped hundreds of large-format works all over the world.
SAFE BOX
When it comes to packaging for the transport of works of art, the Safe Box solution represents the non plus ultra. Each case made using this method is a unique piece as it is designed around the artwork itself.
The internal padding is specially shaped so as to avoid any type of movement during transport and also cushioning possible bumps and falls in an extremely efficient way..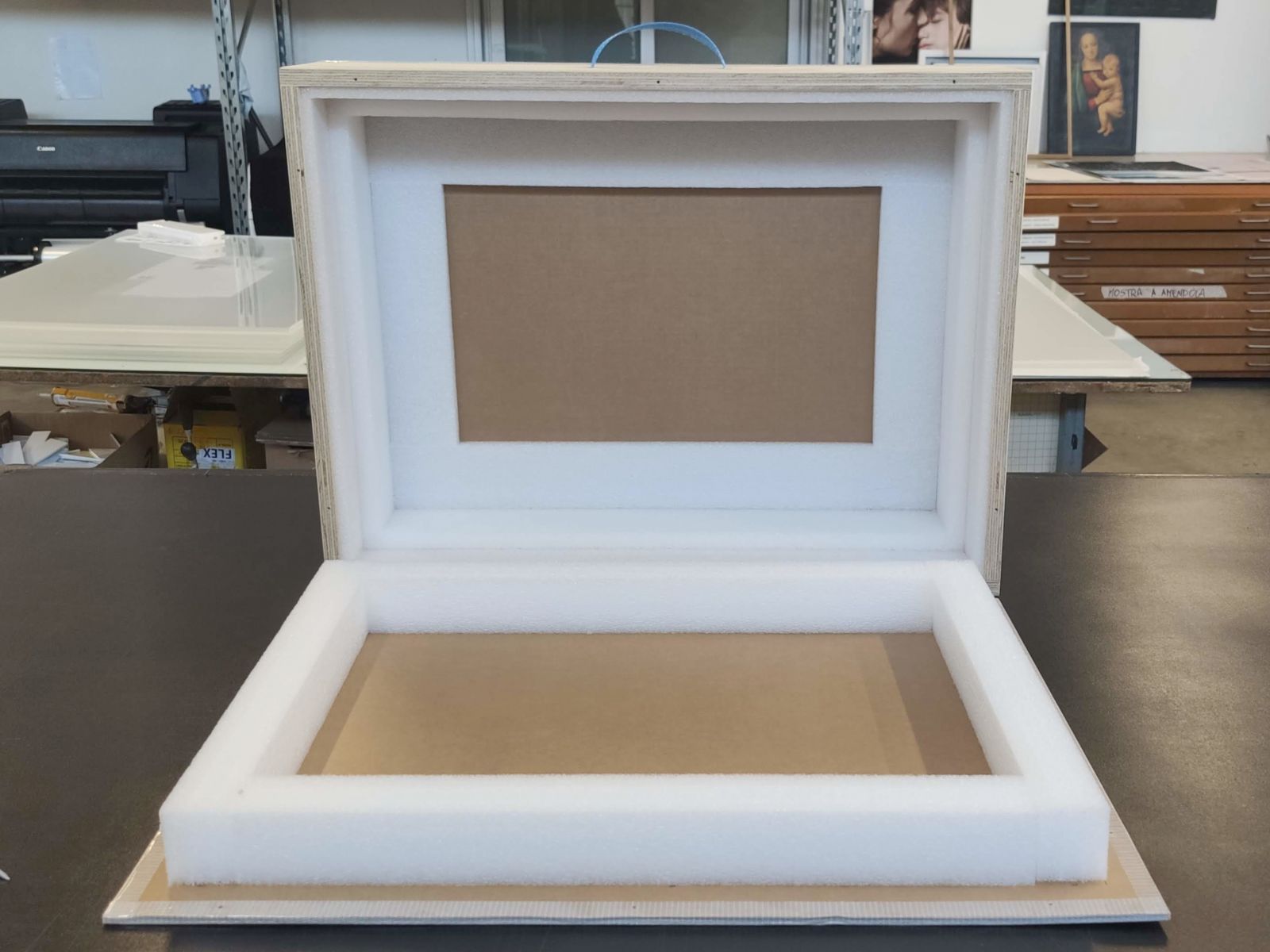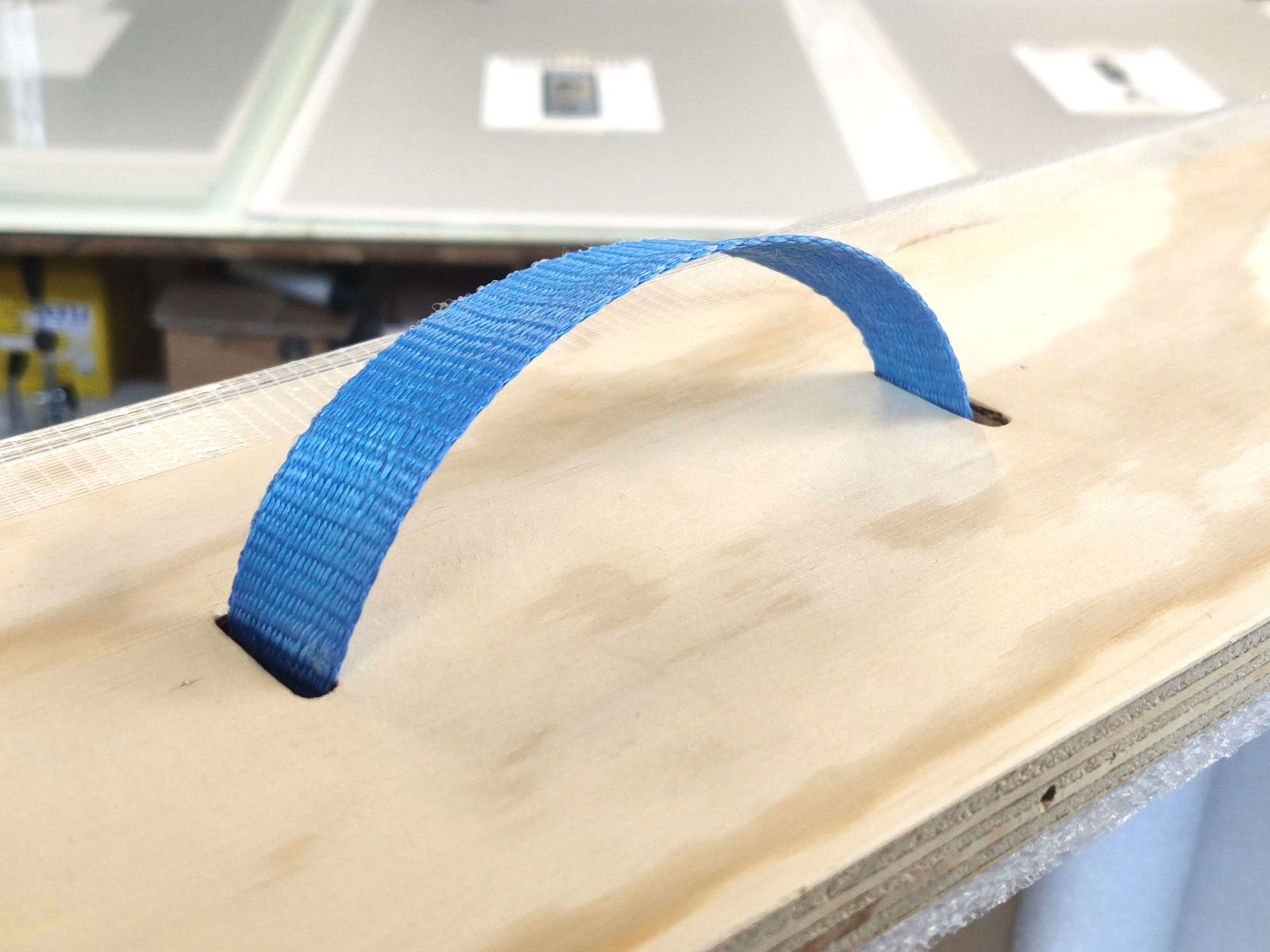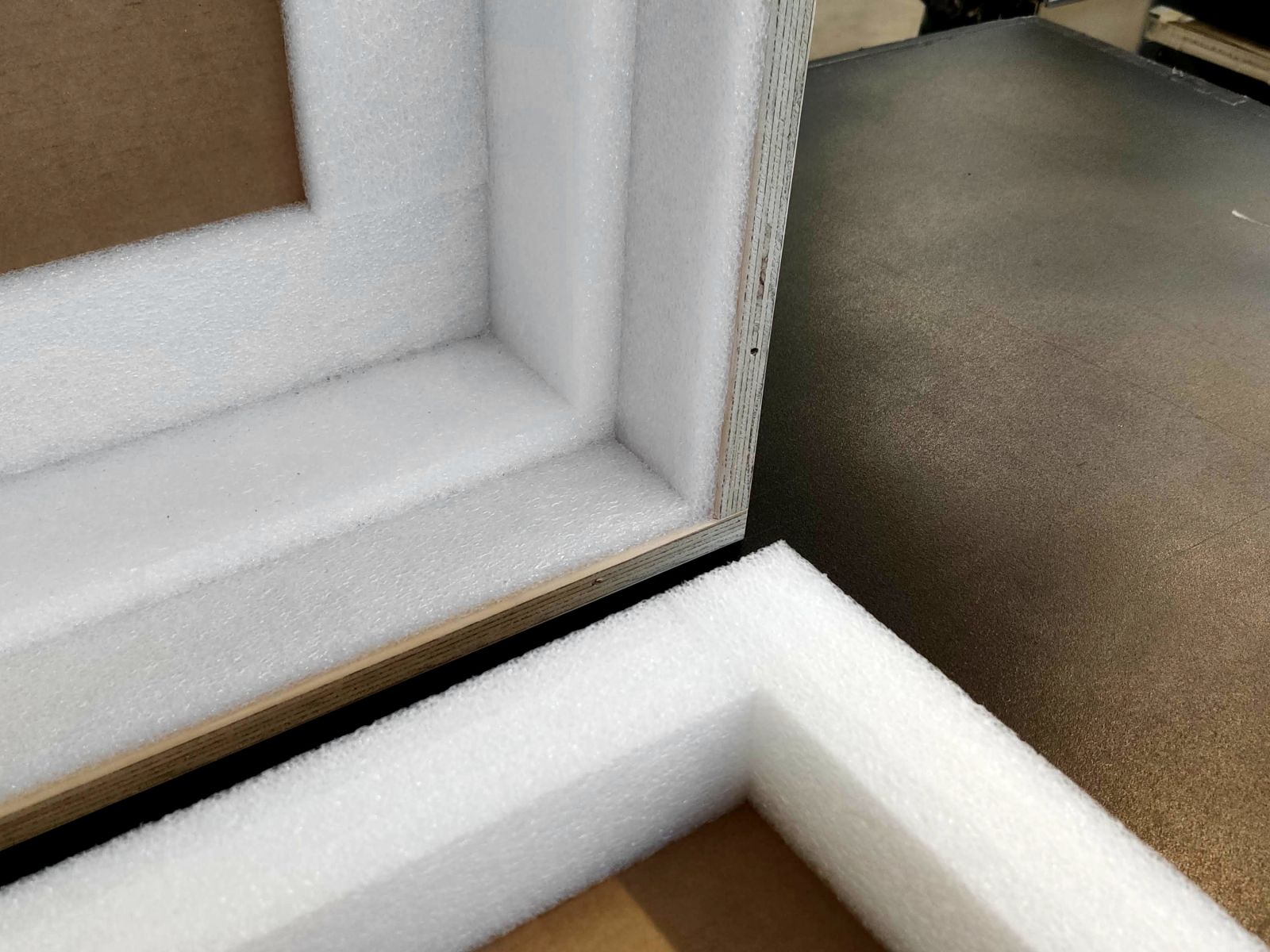 Furthermore, the exterior made with a combination of wood and ultra-strong cardboard guarantees solidity and protection from mechanical damage combined with lightness.
We would like to remind you that the WOOD USED IN THE SAFE BOXES IS TREATED AND COMPLIES WITH US CUSTOMS SPECIFICATIONS.
All cases are also equipped with carrying handles in order to increase ergonomics by minimizing the risk of accidental falls.
Thanks to their handcrafted construction with ultra-resistant materials, THESE CASES ARE CREATED TO BE REUSED, making them both a convenient and green solution at the same time.
Transport inside Safe Box crates is the obligatory choice for all those authors and galleries who deal with EXTREMELY PRECIOUS AND DELICATE WORKS or unique pieces and who rely on national and international couriers.
HEAVY DUTY WOOD CRATES
Our laboratory, in order to guarantee functional and convenient solutions to its customers, in recent years has begun to create WOODEN AND CARDBOARD BOXES, also totally customized.
Like the famous Safe Boxes, these crates protect the works they contain thanks to an internal polystyrene or neoprene structure and an external structure made of ultra-resistant wood and honeycomb cardboard.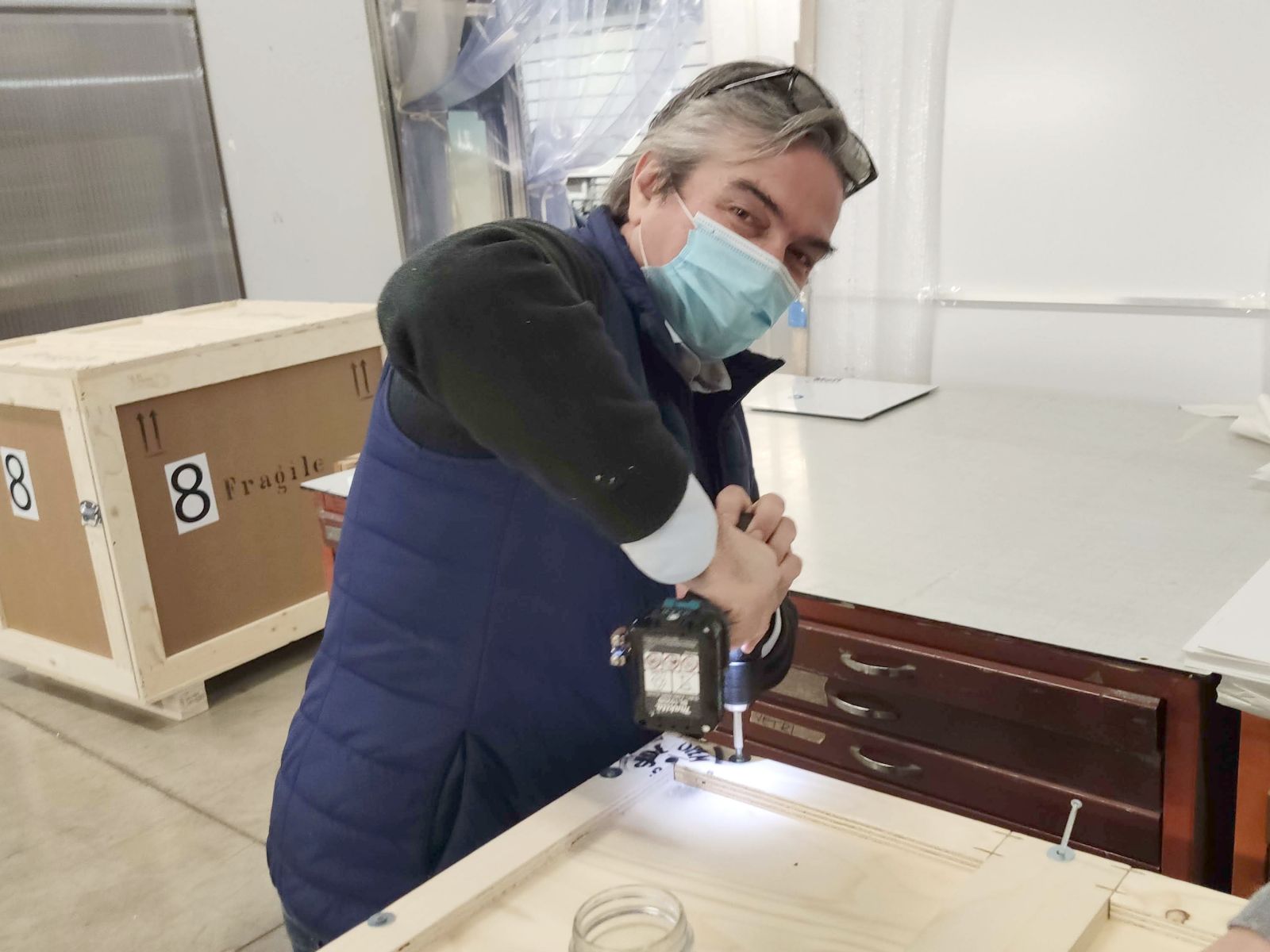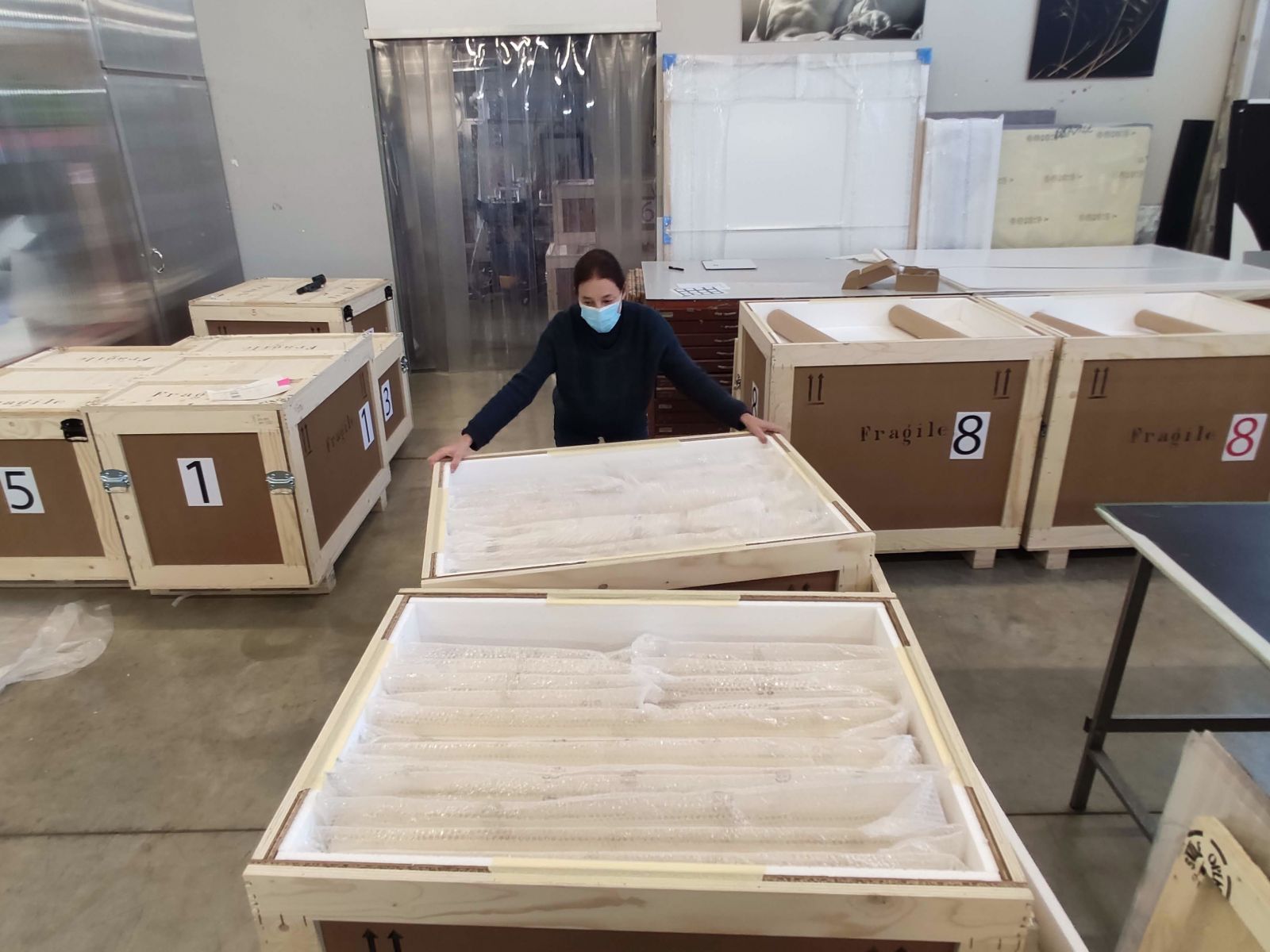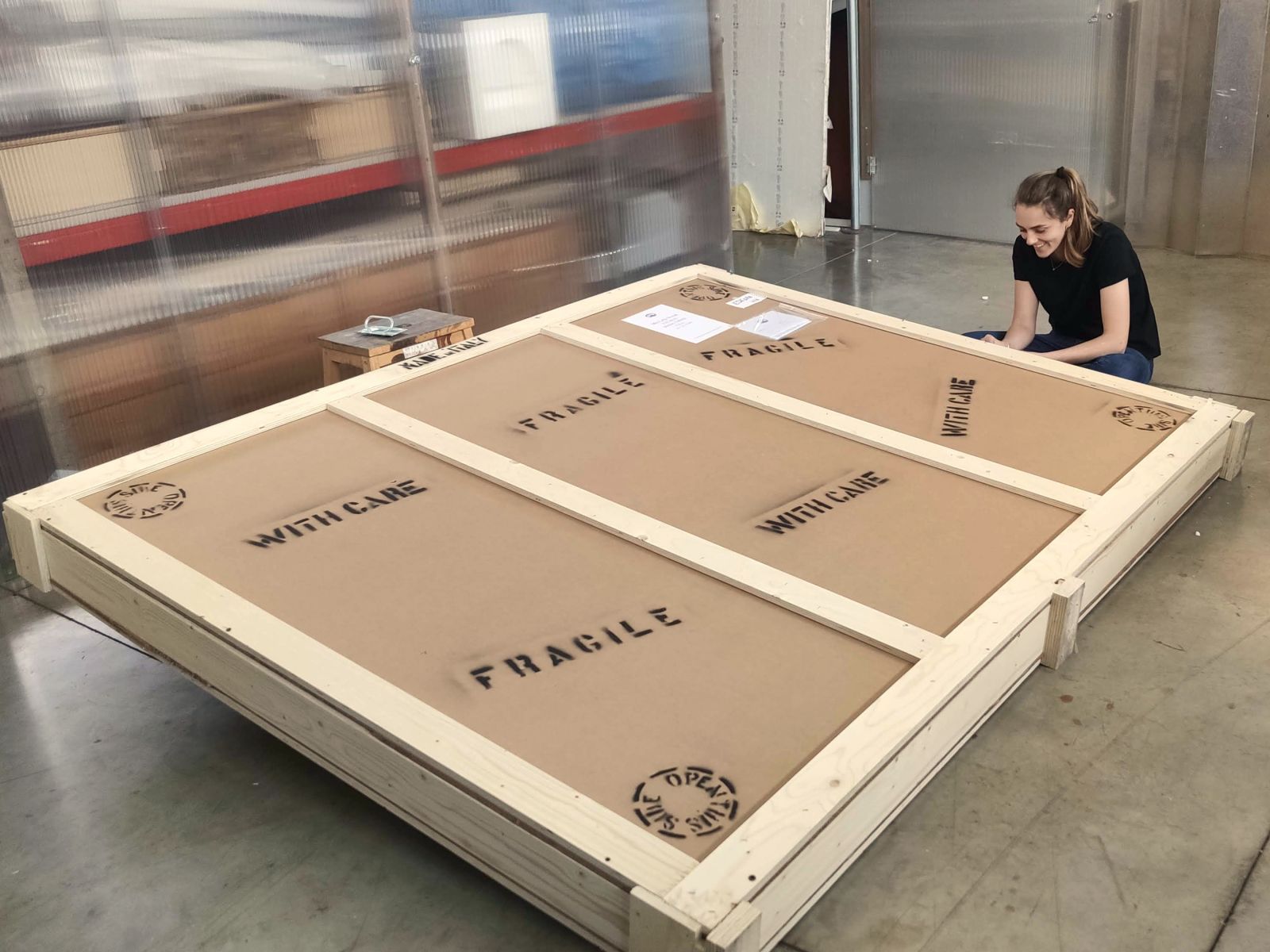 On request, the boxes can be equipped with metal handles to facilitate handling, especially in the case of heavy weights. The same goes for the type of wood used. In fact it is also possible to make this type of crates with TREATED AND FIREPROOF WOOD WITH INSPECTION WINDOWS ACCORDING TO INTERNATIONAL CUSTOMS STANDARDS.
This type of crate is particularly used by those who commission us to transport both national and international WORKS OF LARGE DIMENSIONS OR WHOLE EXHIBITIONS as they can be set up, thanks to special compartments, to house multiple works in total safety.
HONEYCOMB CARBOARD
Over the years, the science of materials has made giant strides revolutionizing solutions that have already been known for a long time such as that of cardboard. Our professional photographic printing laboratory has always been attentive to environmental issues and for this reason it was one of the first to offer ultra-resistant honeycomb cardboard packaging.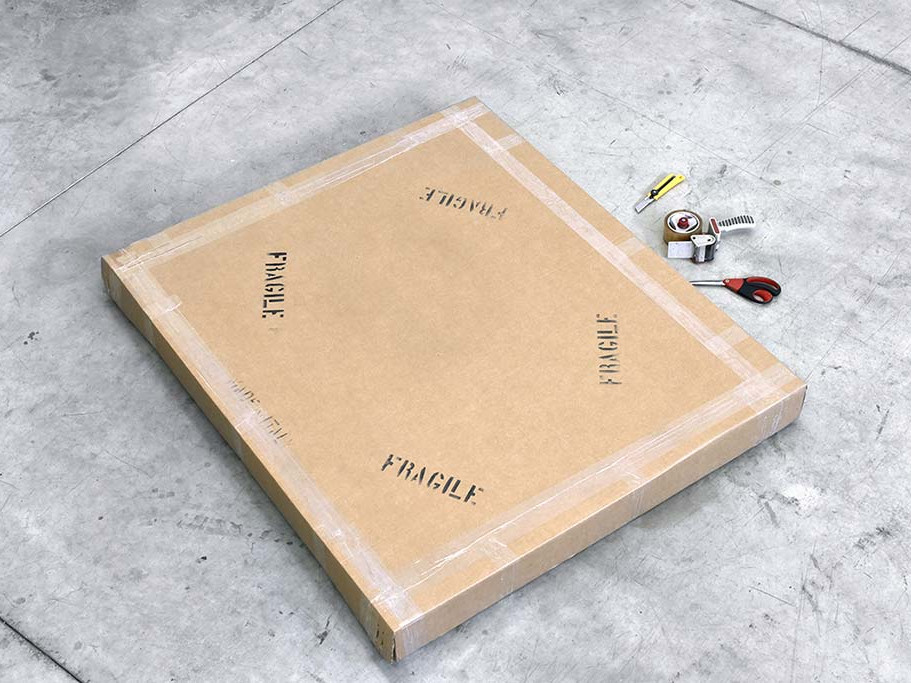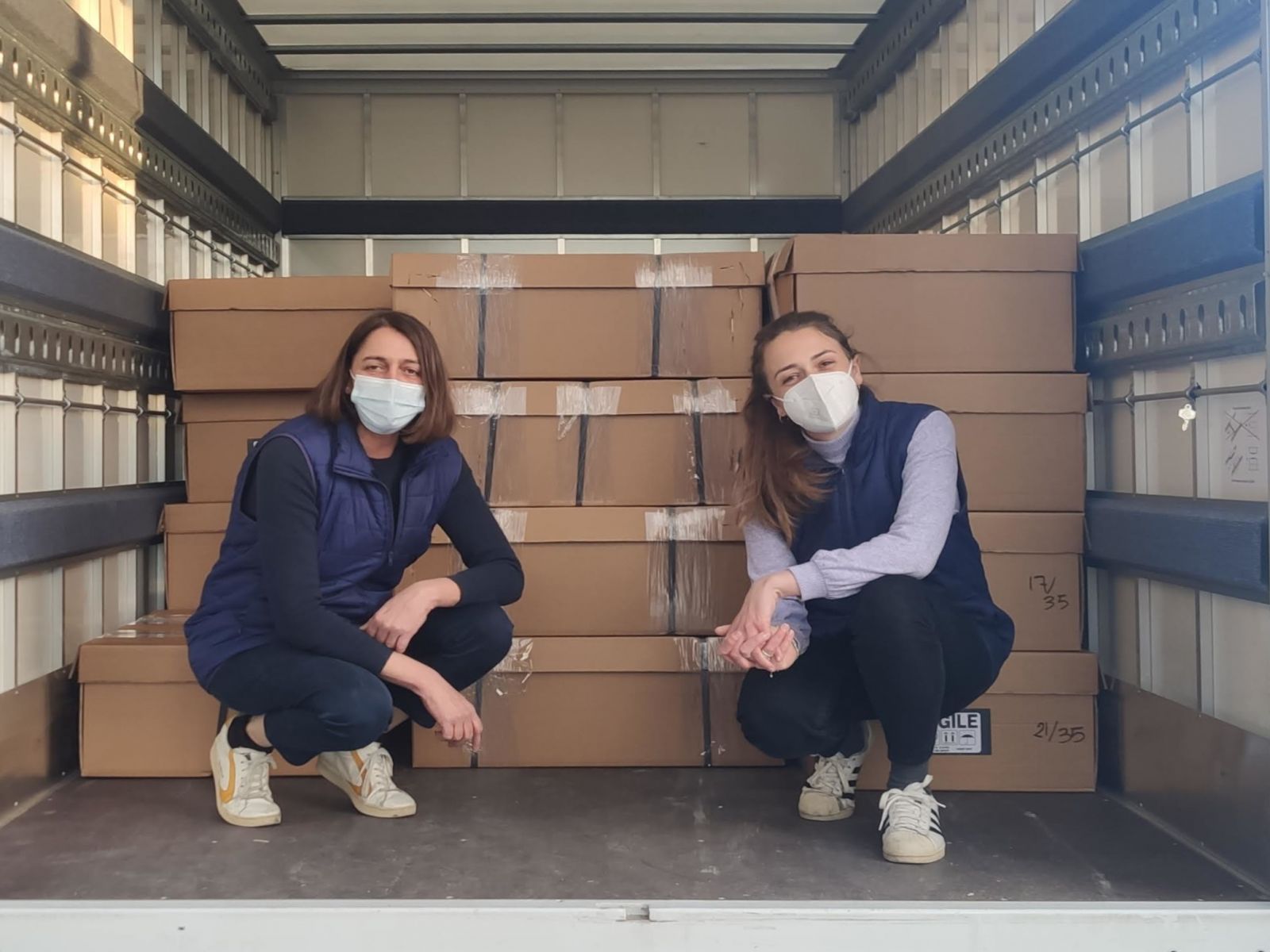 In this way it is possible not to use wooden structures and to create light but extremely resistant packaging that combines: SAFETY, REUSABILITY and RECYCLABILITY.
All the boxes made with this innovative method are internally equipped with shaped polystyrene to absorb shocks and mechanical stresses.
Also in this case we are dealing with boxes created around the work and which therefore minimize the stresses and movements of the same during the delicate phase of transport.
Many photographers and authors who sell through their online marketplaces prefer this solution thanks to the speed of realization and LOW COSTS.
INTERNATIONAL SHIPPING AND CUSTOMS CLEARENCE:
Our laboratory aims to provide a 360-degree service to fully support the creative effort of those who rely on our forty years of experience.
For this reason our commitment does not end at the completion of the work but continues until it arrives in impeccable condition at its place of installation.
It doesn't matter whether it's photographic prints finished with artisan conrics or fine art prints of very large paneled format destined for the offices of a company, for us it is essential that the client receives his art objects with certain times and in total safety.
Within our 600 square meters dedicated to the best of fine art printing we have a LOGISTICS AND PRACTICES OFFICE which deals with trivial national shipments up to far more complex ones with international destinations.
Thanks to our continuous activity and involvement in the service of foreign actors, WE HAVE DEVELOPED AN EXCELLENT EXPERTISE REGARDING EXTRA EUROPEAN SHIPMENTS.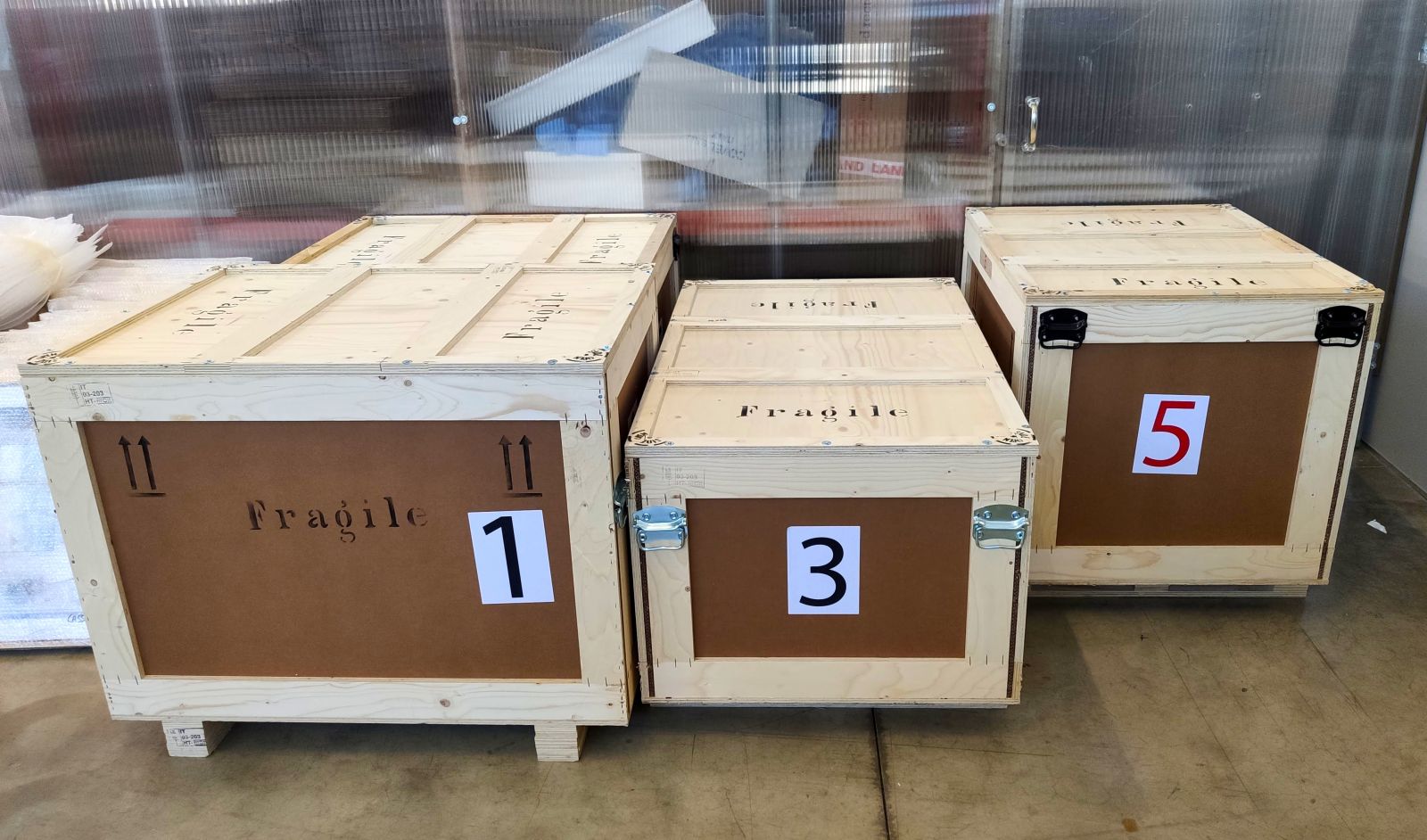 Our work leads us to work with extremely varied subjects and for this reason the logistical challenges that we face on a daily basis have led us to collect many case studies that allow us to promptly deal with any type of critical issue that can be encountered in the complex world of shipments .
In fact, there are official and unofficial rules to follow carefully if you want your works to reach their destination without a hitch, such as, for example, drawing up adequate documentation and using materials in the packaging that comply with the regulations in force in the importing country.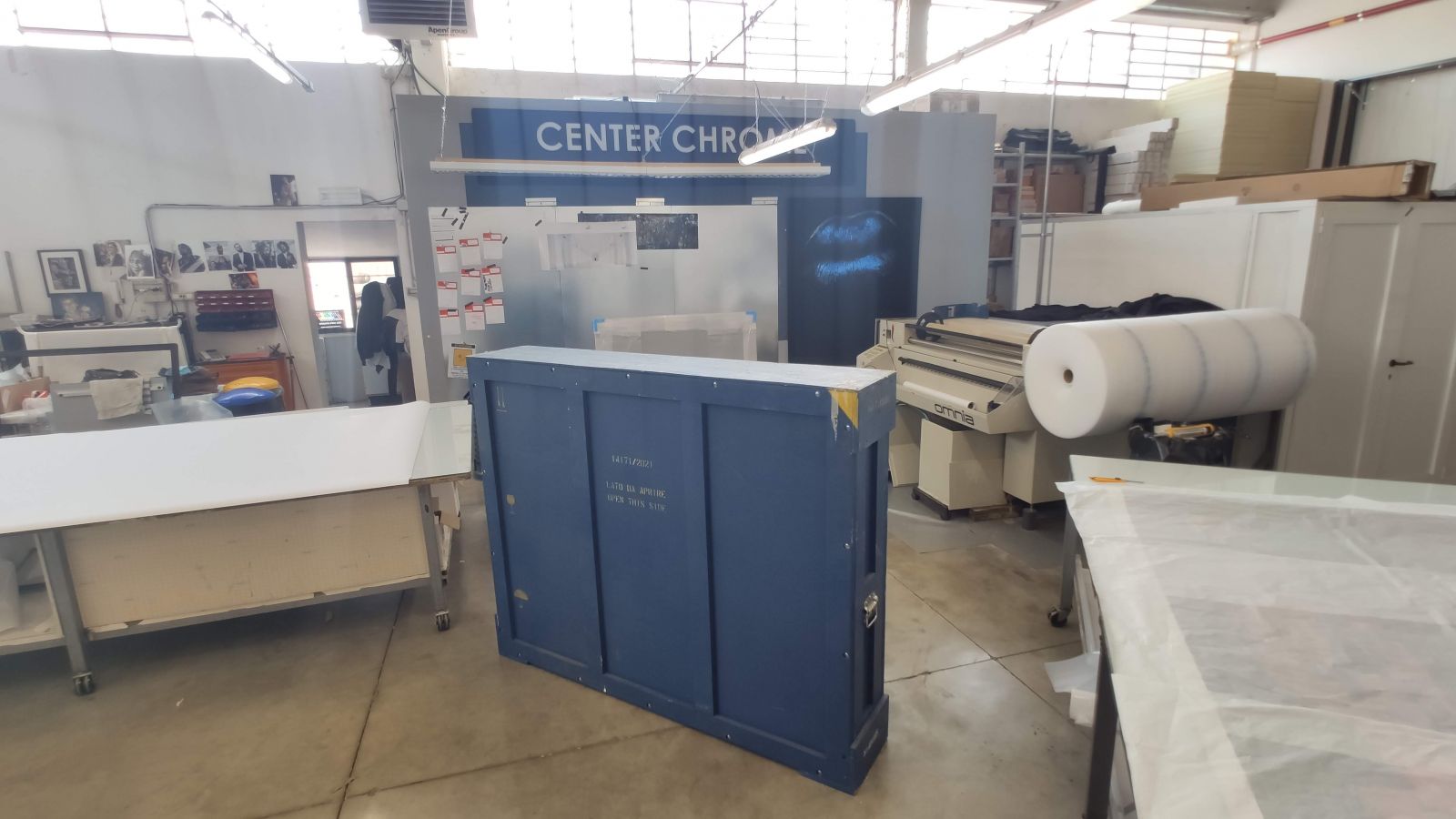 Furthermore, to support the boom of authors who sell their works on online marketplaces, we have implemented a print-on-demand service which includes ad-hoc packaging and shipping solutions in the tariff.
As you can see from our portfolio, we ship exhibitions with framed photos all over the world, even of extremely large dimensions such as small art objects made not only by professionals but also by advanced amateurs. We offer everyone a punctual and always available service that will follow you until the finished work is received.