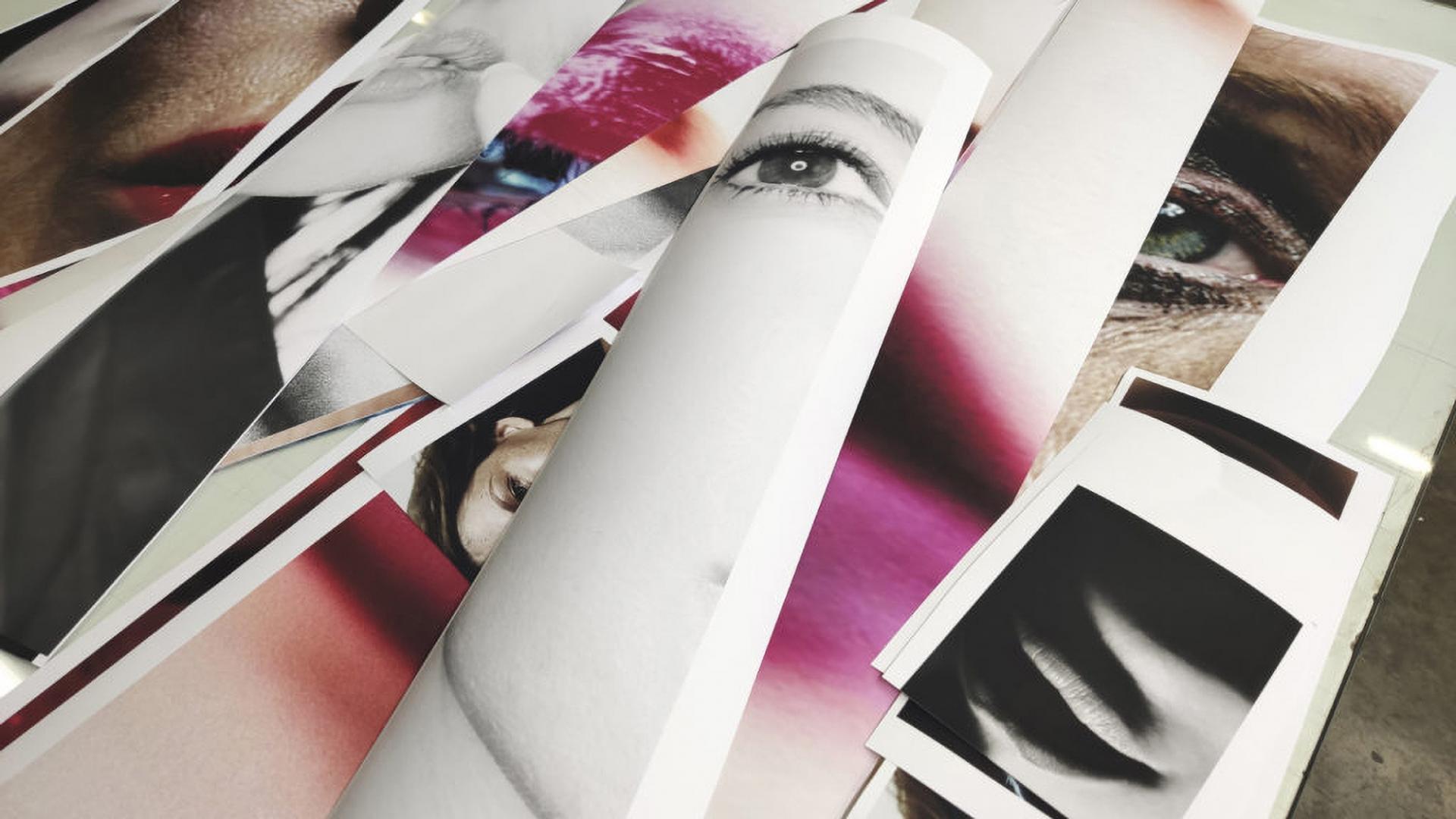 COLLABORATIVE PRINTING
EXCELLENCE THROUGH TEAMWORK
In the last two decades: digital imaging processing combined with high end printing techlogogies has expaned the tools available to all creatives.
No matter if you are a photographer or a contemporary artist, nowadays it's of vital importace to be able to master and use these tools to their fullest potential.
For this reason in our lab you will find not only THE BEST FINE ART PRITING, PROFESSONAL SCANNING TECHNOLOGIES and ARTISANAL FINISHING but also a seasoned team of fine art printers which will help you step by step to achieve impeccable results.
Each member of out team is a deep scholar and a connoisseur of post production, color correction and color grading with a great passion for photography and contemporary art.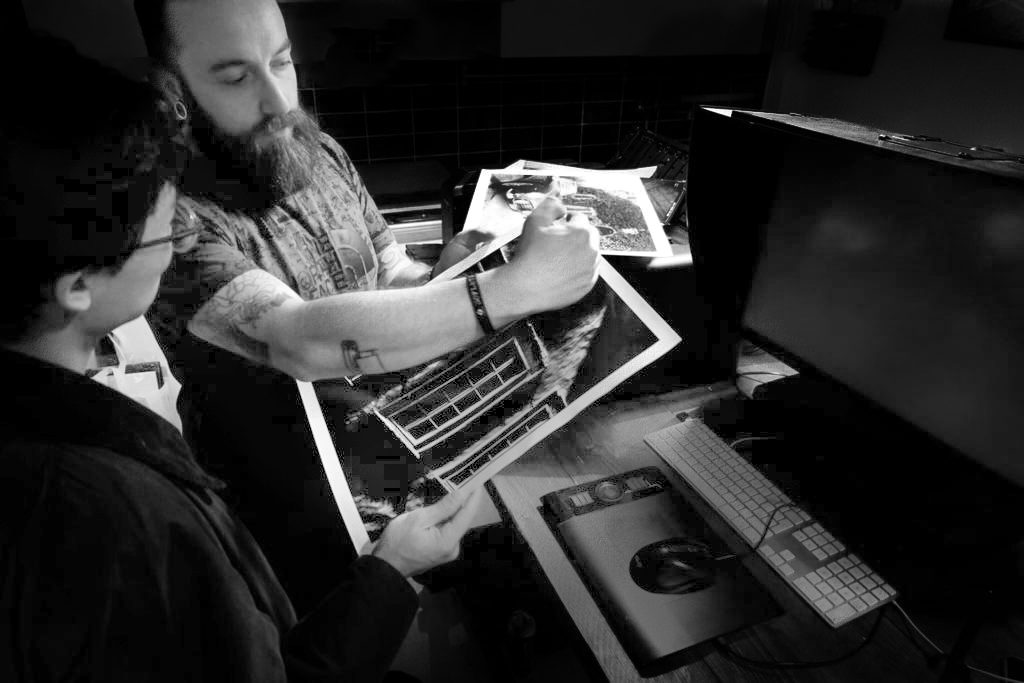 Evaluation of some test prints in our Milano's Showroom.

Our professional photo lab with its 40 years of experience is really aware of the importance of the dialogue between the author and the master printer.
This is the only way to create artworks that are able to fully represent the intent and the aesthetics of their creator. The duty of a good printer is the one to facilitate this process thanks to his sensitivity and technical proficiency.

Thanks to our highly trained staff and 3 high preformance workstations with professionally calibrated monitors it's possible to perform any kind of pre press adjustments and post production intervention.
These are the first steps of our collaborative printing process which are preparatory to the hard proofing phase. For this reason we are also equipepd with 2 Just Normlicht viewing stations that provide us and our clientele with the right lightining to evaluate the test prints and the final prints.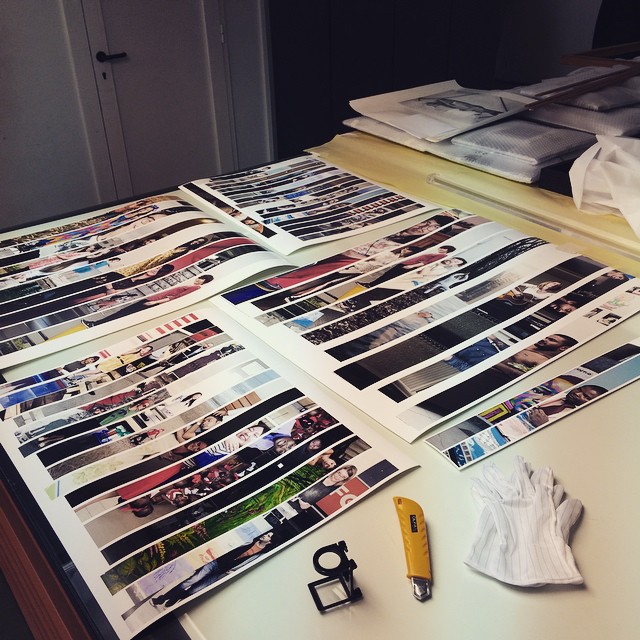 A series of test prints laid on our viewing table.

One of the biggest pleasures in our line of work is being able to share part of the creative process with our beloved authors. Keeping that in mind we have created the right working conditions to ensure the smoothest workflow possible.
Printing is a shared experience and thanks to our experience and high end set up we can deliver flawless fine art prints that are able to sum and exalt the ideas and the vision of their creators.