IMACON HIGH END SCANS
AFFORDABLE AND RELIABLE ScANS
Imacon has always been committed to creating HIGH-END SCANNERS WITH PROFESSIONAL PERFORMANCE that can rival the most expensive and demanding drum scanners. The solution of the "virtual drum" on a magnetic frame was the squaring of the circle as it allows the transparencies to be "assembled" without the use of liquids and acetates.
Over the years, given their practicality, this type of scanner has supplanted the drum but with some compromises.
Good scan quality combined with speed and ease of management make this type of machine ideal for making scans intended for small and medium format prints or for digitizing large quantities of films.
The high-resolution files obtained from this type of machine are suitable for making FINE ART PRINTS, BOTH INKJET AND CHROMOGENIC, with decidedly interesting characteristics for those who use film.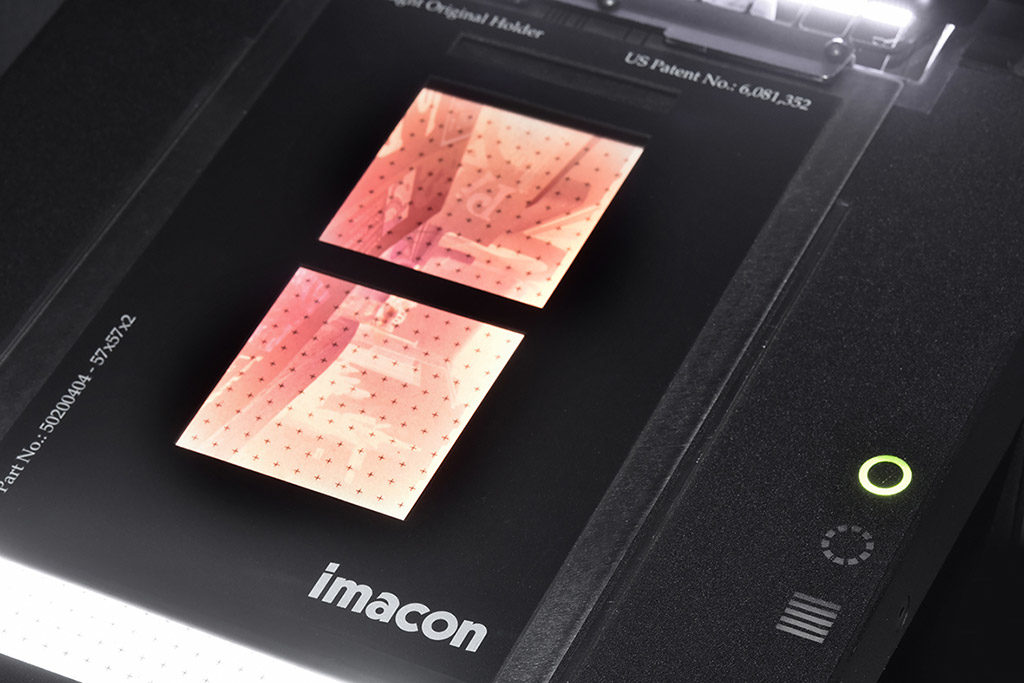 Medium format film ready to be acquired by our Imacon Flextight High End Scanner.
Our IMACON SCANNER IS AN EXCELLENT STARTING POINT for those who want to have High-End scans. It represents an interesting alternative to our real drum scanner as it is able to generate very important files at an INTERESTING VALUE FOR MONEY.
The particular convenience of this type of digital scanning is mainly due to the speed with which analog films are prepared and scanned.
Also for this scanner we perform FREQUENT CALIBRATIONS and implement a DEDICATED WORKFLOW to get the most out of your scans of Slides, Color Negatives and Black and White.
IMACON'S CCD THE SPECS:
Our Flextight 848 is equipped with a CCD with sensor cooling system that allows you to get the most out of this type of acquisition technology by attenuating thermal noise typical of this tech.
Knowing the problems of CCDs well, the Danish company has equipped its scanners with sensors developed specifically for scanning photographic images which still represent the state of the art today. Thanks to the CCD optical sensor (3×8000) we can generate 16-BIT FILES with a (declared) Dmax of 4.8.
With the use of the "Virtual Drum" and the presence of a real photographic objective inside the scanner, each format is reproduced at its maximum optical resolution in relation to the coupling of the ccd with the focal length of the aforementioned objective.
After operating this type of scanner for almost 20 years now, we are well aware of its potential and its limitations. On the one hand we have an extremely good performing asset equipped with beautiful optics which however is partially penalized by the CCD technology which in some cases can give rise to relatively noisy images.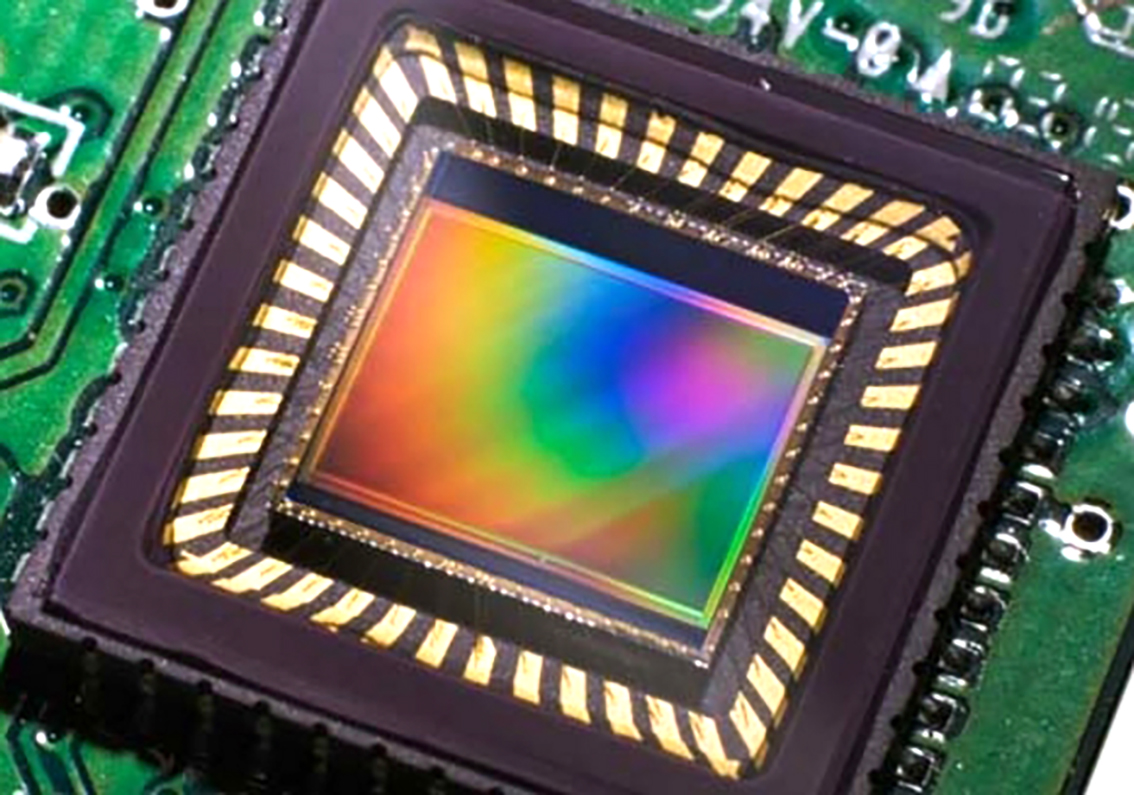 Close up of a typical CCD Imaging sensor..
This is absolutely not a problem if you are digitizing film from medium format onwards or if you aim to make small and medium format fine art prints. Problems arise when you venture into the world of 35mm or if you want to make extreme enlargements.
However, THANKS TO A WORK FLOW BUILT IN OVER THE YEARS we are able to overcome these shortcomings and create impeccable scans that manage to do justice to the efforts of those who undertake to shoot on film.
We obtain this type of results by manually managing all the digitization steps including the inversion. Furthermore, we do not use sharpening filters in any way during the acquisition precisely to keep the softness of the film as much as possible and not to destroy the grain by adding digital noise.
CLEAN FILMS = CLEAN SCANS:
A clean file starts from a spotless working environment and from a PHYSICAL PRE-CLEANING OF THE ANALOG SUPPORT.
This cleaning is carried out with CERTIFIED PRODUCTS and pieces of disposable medical non-woven fabric. The dust-free and anti-static negatives are then mounted on the magnetic frames in a controlled working environment.
This type of pre-cleaning is the same that precedes the more complex drum scans and which in any case guarantees already extremely clean images that require the minimum degree of intervention.
For us, processing the very high resolution scan as little as possible is essential to respect the characteristics that make the film unique.
Furthermore, by reducing post-production time to a minimum, the operator can concentrate fully on the most important aspect of professional scans, namely that of color correction.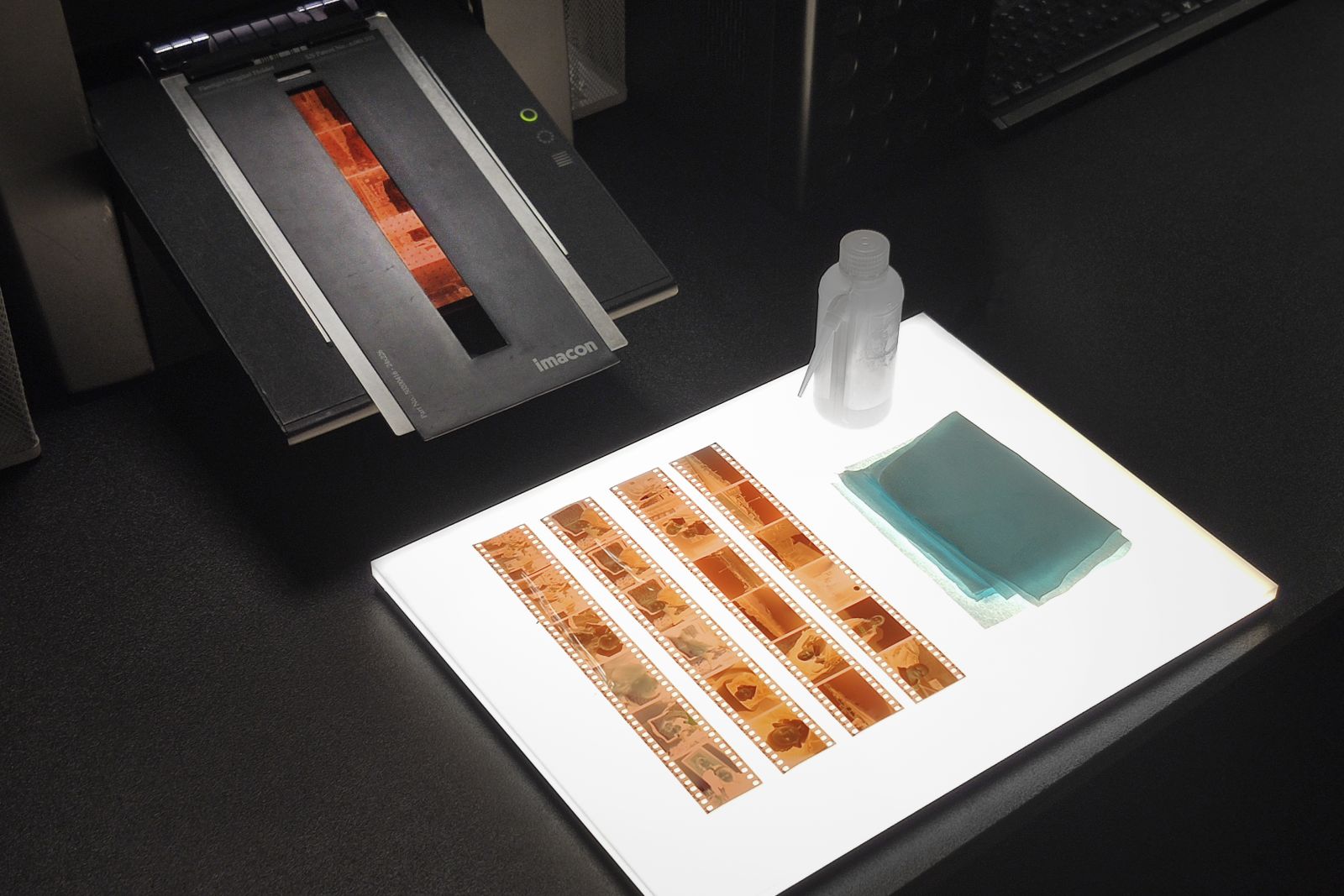 The cleaning kit empoyed by our operators to prepare the film before the scaning procedure.
Once the scan has been performed, THE FILE SO OBTAINED IS DIGITALLY CLEANED WITHOUT THE AID OF FILTERS or batches according to our internal workflow.
This is because we firmly believe in fully respecting the unique materiality and we avoid at any cost interfering with its natural grain and composition.
The HIGH DEFINITION IMAGES ARE SO PREPARED TO BECOME FINE ART PRINTS which faithfully reproduce the content of the films from which they were acquired.
The reduced post-production times also have a positive impact on the cost of our highly requested service, in fact we are able to deliver perfectly clean files guaranteeing a SERVICE CHARACTERIZED BY AN UNARRIVABLE QUALITY-PRICE RATIO.

For this reason the Imacon scanner is almost an obligatory choice for those who need to digitize large quantities of images but do not want to accept compromises or second choices.