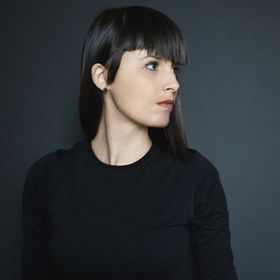 ART REPRODUCTION
TECH AND EXPERTISE FOR FLAWLESS COPIES
The reasons that drive a person to commission us a reproduction of a piece of art can be many.
We deal daily with an extremely varied clientele ranging from PRIVATE COLLECTORS up to IMPORTANT INSTITUTIONS passing through ARTISTS and GALLERIES who want to create catalogs and editions of copies PRINTED WITH THE BEST OF TECHNOLOGY FOR FINE ART PHOTOGRAPHIC PRINTS.
These peopole, apparently different from each other, share the need to rely on EXPERIENCED PROFESSIONALS to FLAWLESSLY REPRODUCE their precious art objects.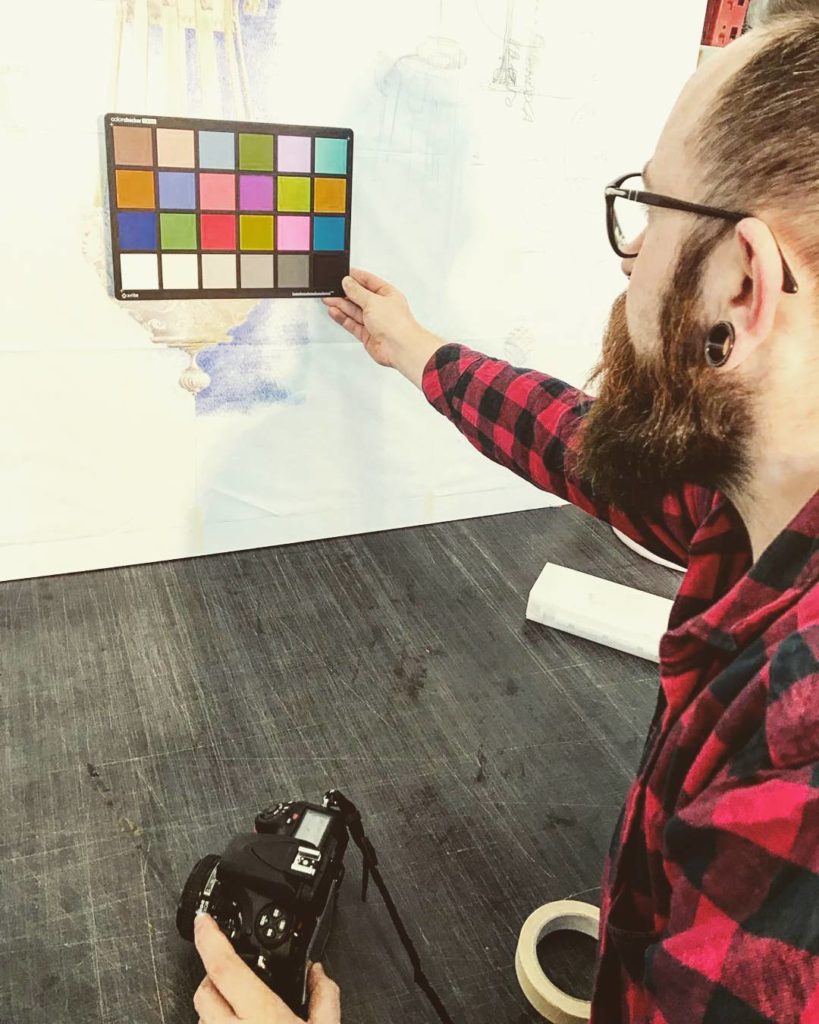 The calssic Color Chart by X-Rite is the fist step to work in a color profiled workflow.

Over the years we have therefore developed a series of FLEXIBLE TOOLS AND METHODOLOGIES WHICH ALLOW US TO REPRODUCE ANY TYPE OF ARTWORK.
Our approach to the reproduction of works of art is strongly focused on respecting their three-dimensionality and materiality. It is essential to treat this type of reproduction not as two-dimensional copies but as actual still life photographs.
In order to be able to adapt to the different types of works that are proposed to us, we offer our customers various reproduction options which include a photographic set equipped with all the accessories including REPRO CAMERAS UP TO 100 MILLION PIXELS or a VERY HIGH DEFINITION FLAT SCANNER.
A SEAMLESS WORKFLOW FROM THE DIGITAL REPRODUCTION TO THE FINE ART PRINT

Over the years our photographic laboratory has come into contact not only with many professional photographers but also with GRAPHIC ARTISTS, ILLUSTRATORS and COLLECTORS.
All these types of actors initially relied on our experience to make fine art prints but soon realized that COMMISSIONING BOTH THE REPRODUCTION TO THE PROFESSIONAL WHO WILL THEN PERFORM THE PRINTING IS THE BEST SOLUTION.
The decision to internalize all the steps related to this delicate process within a single workflow is perfectly in line with the philosophy that guides our work philosophy. Managing all aspects internally allows us to be extremely precise and offer impeccable work quality as each phase is carried out according to the next.
If this is important for "physical" jobs such as the production of exhibitions related to fine art photography and contemporary art, in the case of the reproduction of works of art it becomes fundamental.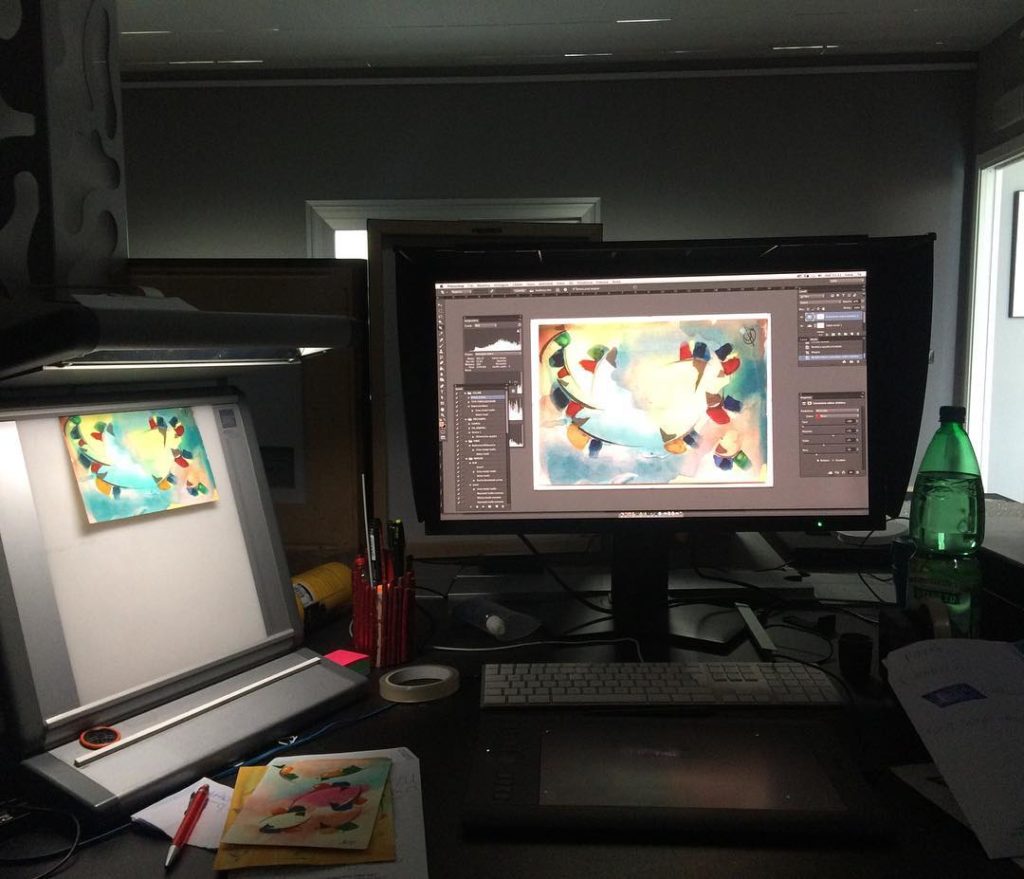 Color correction performed using our color profiled monitors.

Three phases are linked in a preparatory and strictly interconnected manner within our workflow: HIGH END DIGITALIZATION, COLOR DEVELOPMENT AND CONTROL and finally, upon customer request, also FINE ART PRINTING.
Each step is carried out with the utmost attention and using the best acquisition, visualization and reproduction technologies. The use of a photographic reproduction or scanning system calibrated by the X-Rite system allows us to obtain files chromatically very close to the original.
To maintain maximum continuity we are also equipped with EIZO AND NEC PROFESSIONAL SCREENS calibrated weekly to which we have juxtaposed dedicated Just Normilicht viewers. This set up is ideal for carrying out the fundamental color correction operations to have a final print in line with the expectations of our demanding customers.
Once the on-screen color correction is completed, the printing phase is then carried out, which is generally preceded by a short test printing session to align the printed output as closely as possible with the original.
Generally this is a fairly fast operation thanks to the RIP software which performs the conversions and allows us to have prints that are extremely faithful to what we see on the monitor.
The goal is in fact not only to have a VERY HIGH RESOLUTION FILE THAT CONTAINS ALL THE INFORMATION OF THE ORIGINAL PRESENTED IN THE CORRECT COLOR MANNER but also a FINE ART PRINT WORTHY OF THE OBJECT THAT WILL BE REPRODUCED.
MULTIPLE ASSETS FOR A SINGLE OBJECTIVE:
When it comes to photographic reproductions THE BIGGEST MISTAKE IS THINKING OF THE ORIGINAL IN TWO DIMENSIONS. This approach generates flat images that are closer to a photocopy than a professional reproduction.
In fact, it is essential to consider that the work, regardless of the technique with which it is made, exists in space and can be enjoyed at 360 degrees.
For the moment we do not yet offer 3D scans but high end scans and photographic reproductions that enhance not only the content of the work but the material itself with which it is made.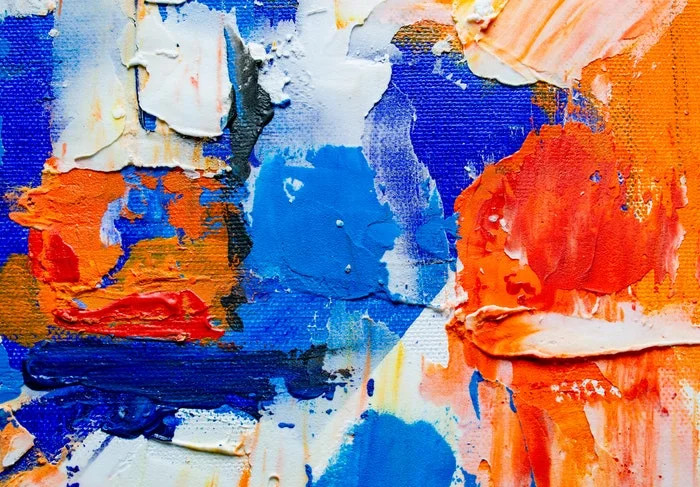 Oil paitings unique textures are one of the best examples to understand why it's important to thing about artwrks as tridimensional.
Inside our 600m2 laboratory there is space for both a PROFESSIONAL SET FOR PHOTOGRAPHIC REPRODUCTION and a WORKSTATION WITH A3+ FLAT SCANNER.
Over the years we have continuously updated the hardware by equipping ourselves with the latest generation of LED lights and very large format cameras.
However, the aspect that we consider fundamental is the expertise of the operators who have achieved a specific specialization in Reproduction of Cultural Heritage issued by the MIUR.
PHOTO SET WITH FUJI s100S AND NIKON D850 CAMERAS

Before starting to talk about our photographic set, it is essential to anticipate that each work requires a different approach even if created with the same technique.
The solution of reproduction using a camera and lights is the most suitable for works created with techniques such as: OIL PAINTING, PASTEL, CHINA, LAPIS, PEN, ENGRAVING and PAINTING ON GLASS.
This is because thanks to our CALIBRATED LED LIGHTS AND THEIR ACCESSORIES it is possible to CREATE AD HOC LIGHT SCHEMES for every situation.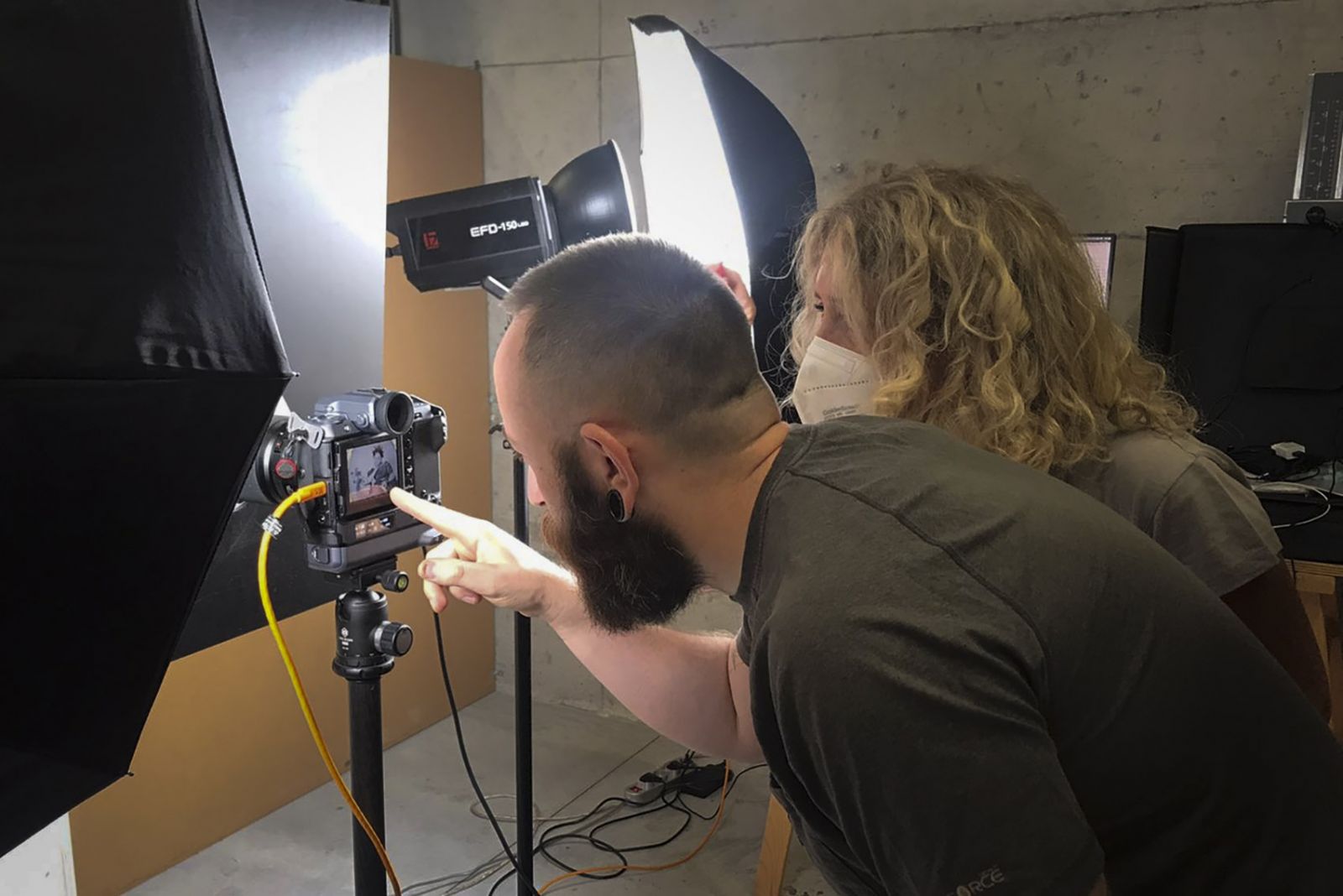 Our art reproduction team on the field using a Fuji Gfx100 to reproduce some daguerrotypes.​
By moving the LED or FLASH ILLUMINATORS we can shape the light in order to enhance the unique characteristics of the works or totally cancel, without the need for post-production, the reflection effects typical of techniques such as oil or pencil painting.
This type of approach guarantees reproductions that are extremely faithful to the original, not only from a chromatic point of view but also from a material point of view.
Normally THE SHOOT TAKES PLACE IN TETHERING THROUGH A WORKSTATION EQUIPPED WITH A CALIBRATED SCREEN in order to immediately view the image and make any corrections in real time regarding the lighting scheme or exposure values.
The Capture One software also guarantees excellent management not only in the development and color control phase but also in the delicate area of ​​data entry for creating archives.
Thanks to the extreme flexibility of this solution and the USE OF PHOTOGRAPHIC MACHINES WITH A MAXIMUM RESOLUTION OF 100 MEGAPIXELS, we are able to REPRODUCE OBJECTS WITH 2x3 m DIMENSIONS and obtain a 1:1 print output.
Generally the works are left to us and/or sent to the laboratory but we can also activate our MOBILE REPRODUCTION STATION if the objects to be reproduced are difficult to move.
EPSON FLATBED SCANNER EXPRESSION 10.000XL
Flatbed scanning carried out by our professional Epson scanner guarantees perfect focus over the entire reproduction surface combined with extremely precise color control and extremely interesting speed. Furthermore, the possibility of removing the upper part of the machine allows us to digitize even extremely thick or irregular originals.
These characteristics make this solution extremely interesting for those wishing to digitize print runs with similar dimensions or a large number of reproductions.
You can have surprising results with techniques such as: WATERCOLOR, CHINA, ALTERNATIVE NATURAL PIGMENTS, CHARCOAL and MIXED TECHNIQUES FOR ILLUSTRATION.
The special Epson proprietary lighting system guarantees not only extremely homogeneous and regular images in the colors but also a good three-dimensionality of the final image.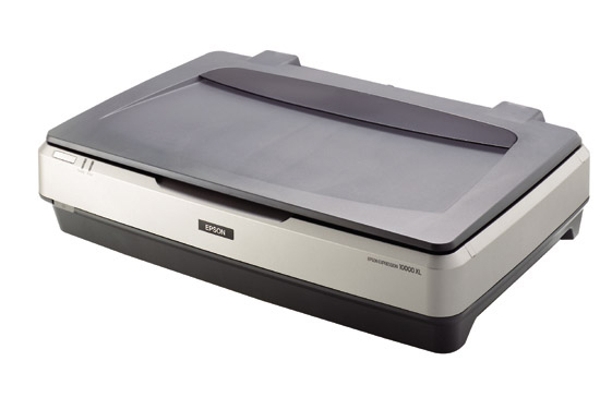 Our Epson Expression 10.000 is realiable and convenient solution for art reproductions.
We also suggest the flat scan for all those customers who want to reproduce small or very small format objects in which it is possible to have images with extreme enlargements as the maximum resolution allowed is 2400 Dpi.
The result is digitizations that allow you to see the smallest details of the technique used by the artist, such as the minute watercolor brushstrokes or the individual pencil strokes in pencil shades.
The Epson Xl10.000 flatbed scanner is able to CONVENIENTLY DIGITIZE ORIGINALS UP TO A3+ FORMAT WHICH CAN BE DOUBLE THANKS TO THE STITCHING TECHNIQUE.
This interesting technique, borrowed from photography, also allows you to digitize works that exceed the useful plane of the scanner by merging several scans made with an established overlapping margin.